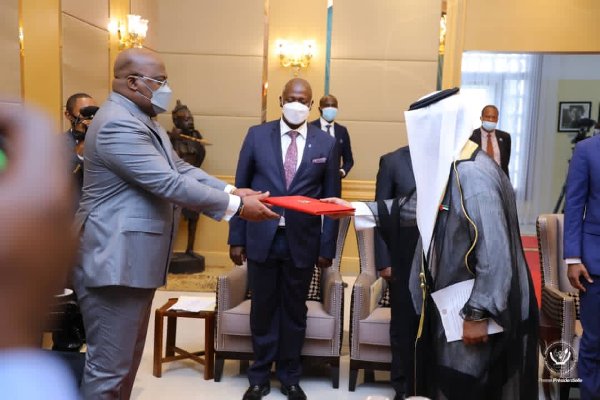 Ambassador Hazza Alqahtani, UAE Non-resident Ambassador to the Democratic Republic of Congo (DRC), presented his credentials to H.E Félix-Antoine Tshisekedi Tshilombo, President of the Democratic Republic of Congo.
They also had discussions on how to strengthen bilateral relations between the UAE and the DRC.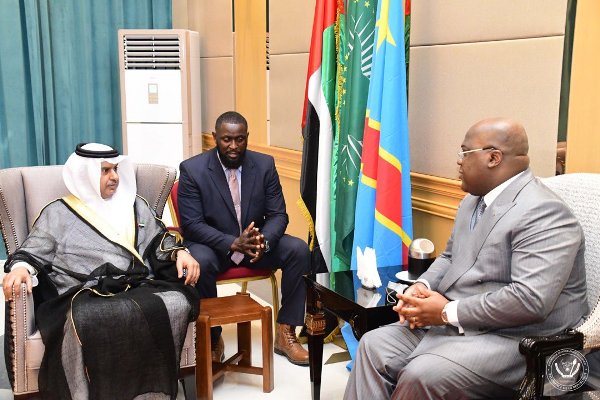 Before presenting his credentials to the Head of State, Ambassador Hazza Mohammed Falah respected a diplomatic tradition by first submitting the copies on November 24 to the Minister of State and Congolese Minister of Foreign Affairs Ms. Marie Tumba Nzeza.
Note that the acceptance of credentials is nowadays almost systematic, thanks to preliminary discussions between the two states. Sometimes these credentials are refused; in this case the ambassador of the invited country cannot exercise his functions (cf. the Vienna Convention on Diplomatic Relations of 1961).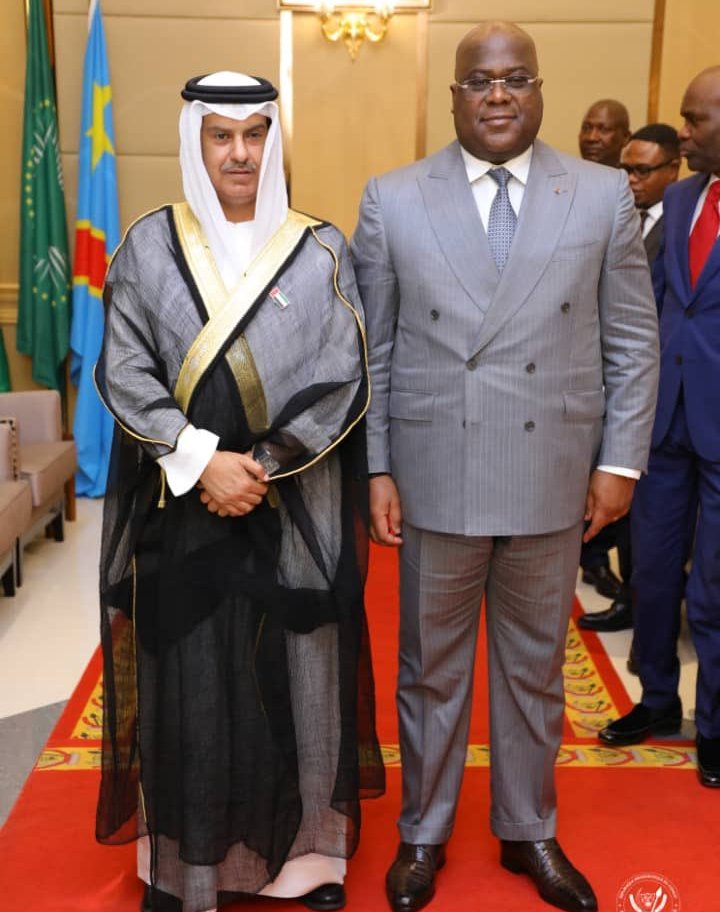 Please follow and like us: