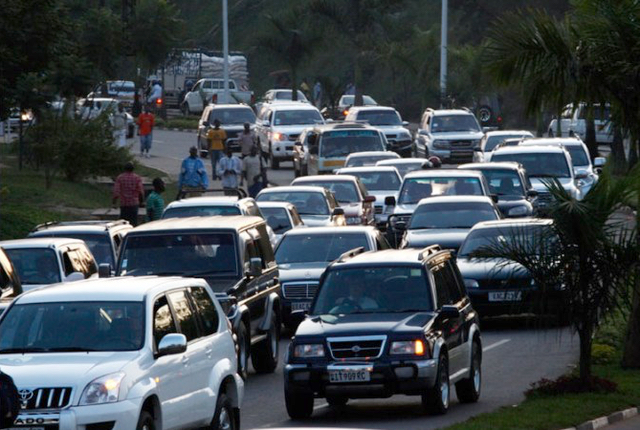 Rwanda National Police (RNP) will effective this Wednesday, June 15, start to publish daily traffic advisories to guide road users on roads in City of Kigali that will be used by the Commonwealth Heads of Government Meeting (CHOGM) delegates, and alternative routes.
RNP spokesperson, Commissioner of Police (CP) John Bosco Kabera said that as CHOGM related events kicks off this Thursday, June 16, some roads will from time to time be reserved for delegates.
"In order to ensure smooth traffic flow in City of Kigali throughout CHOGM period, road users will be advised on the restricted roads and best alternative routes. The traffic advisory will be issued a day before for the public to plan their journeys prior.
We urge road users to bear with the changes and to respect traffic rules and regulations. Police officers will be on the road to direct motorists," CP Kabera said.
Restricted and alternative routes
This Thursday, June 16, the road axis; Marriott Hotel – Ubumwe Grand Hotel – Muhima – Kinamba – Kigali Genocide Memorial will be used by delegates.
Alternative routes from Gisozi: ULK – Beritwari – Gaposho – Gakinjiro – Kinamba – Kacyiru or Utexirwa.
Those from the City Centre can use Onatracom – Gereza – Muhima – Nyabugogo – Poid Lourd – Kanogo- Rwandex.
For further clarification, the public can call 9003 (toll-free) and 0788311155.
"The public can follow the daily traffic advisory on the RNP Twitter, website and on various radios and television channels.
It is in our tradition as Rwandans give decent reception to our guests; let us maintain that spirit in this CHOGM period like it was in other international meetings and events hosted by Rwanda before," CP Kabera said. (End)