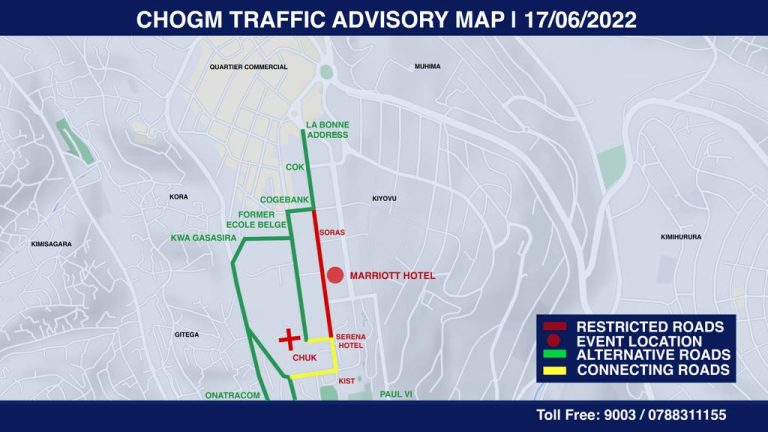 In order to facilitate Commonwealth Heads of Government Meeting (CHOGM) delegates in City of Kigali, the road stretching from Serena Hotel to the petrol station (SP) will be restricted to the usual traffic on Friday, June 17.
Rwanda National Police (RNP) advises road users to use the available alternative routes to access services in the vicinity. The alternative route is SP — Imbuga City Walk — CHUK.
"We urge road users to bear with the changes, respect traffic rules and regulations, and to follow guidelines that will be given to them by Police officers, who will be on the road to guide them and to facilitate smooth traffic flow," RNP spokesperson, Commissioner of Police (CP) John Bosco Kabera, said.
Follow the RNP Twitter, Facebook and website for daily traffic advisory updates to guide you to plan your movements ahead. For further clarification, call 9003 (toll-free) and 0788311155. (End).