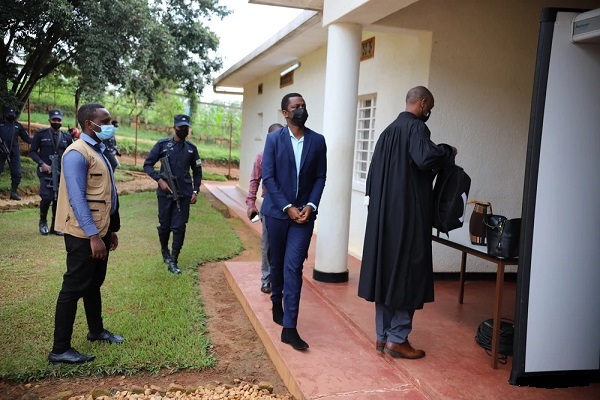 Kicukiro Local Court has ruled that Ishimwe Dieudonné, known as Prince Kid, should be remanded in solitary confinement for 30 days while the investigation into his alleged sexual harassment continues.
Ishimwe, the CEO of Miss Rwanda organization commonly Rwanda Inspiration Back was arrested over sexual abuse allegations last month.
The Court said that, based on the strong reasons given by the prosecution, Ishimwe should be prosecuted in the interests of fair justice while the trial is at its root.
The boss of Miss Rwanda is charged with three counts of felony criminal mischief for sexually assaulting, soliciting or using sexual harassment.
As for the crime of coercion, the court ruled that there was no evidence that he had sexually assaulted a girl who had competed in the Miss Rwanda pageant or that he had been forced to drink alcohol, which should be the reason why he was not prosecuted.
Meanwhile, Rwanda Investigation Bureau (RIB) has submitted, to the National Public Prosecution Authority, the case file of Elsa Iradukunda who is suspected of committing various crimes.
The former Miss Rwanda was detained alongside Notary Nasira Uwitonze on May 8 while her co-accused Uwitonze was arrested on May 10.
She is charged with three counts including swaying assistants in judicial organs, giving false testimony as well as forgery, falsification, and use of forged documents.
She is accused of attempting to hamper investigations into various crimes related to sexual abuse that were slapped on Prince Kid— who is also alleged to be her boyfriend.