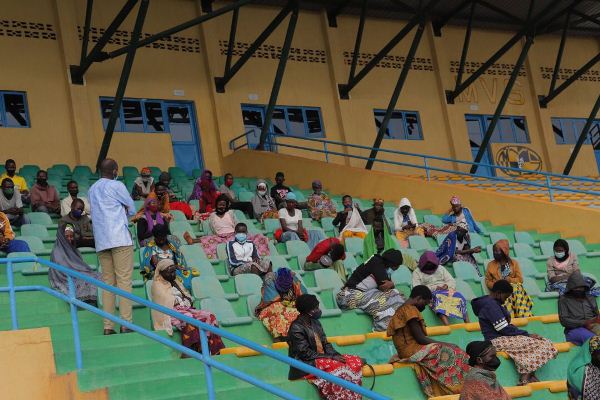 Seventy-eight people were arrested in a forest located in Huye District, Tumba Sector, Rango Cell in Kabeza Village where they were holding a prayer service contrary to the national directives against the spread of Covid-19.
"The worshippersbelong to different religious denominations and had come from the sectors of Tumba, Mukura, and Gishamvu in Huye District and Kansi Sector in Gisagara District," said SP Theobald Kanamugire, the Police spokesperson for the Southern region, said.
The congregation was headed by one Jean Nzabonayo, 40, from Pentecostal church, who was also arrested. Eleven of them were also children.
"Being fully vaccinated is one of the requirements for one to go to church, and I am not vaccinated. This is why we decided to meet in the forest to pray together since we cannot be allowed to enter into our churches," claimed Nzabonayo.
The mayor for Huye District, Ange Sebutege, while speaking to the violators, warned against such inappropriate practices and urged residents to abide by the government directives to prevent the spread of the pandemic.
"Get vaccinated and go to your respective churches that were allowed to resume services. This is unacceptable and anyone that engage in prohibited practices will be held accountable. Vaccination is for your safety from Covid-19," Mayor Sebutege said.
The violators were tested for COVID-19 at own cost and fined accordingly.(End)