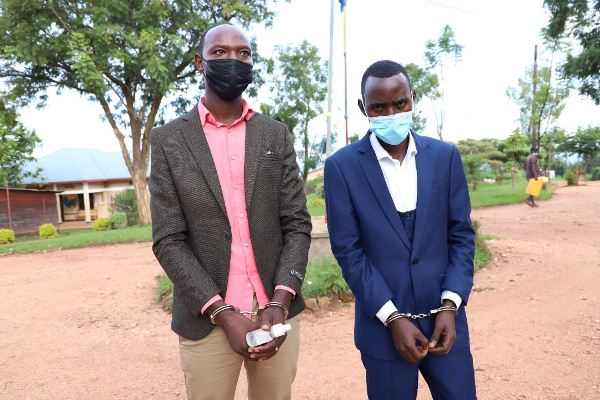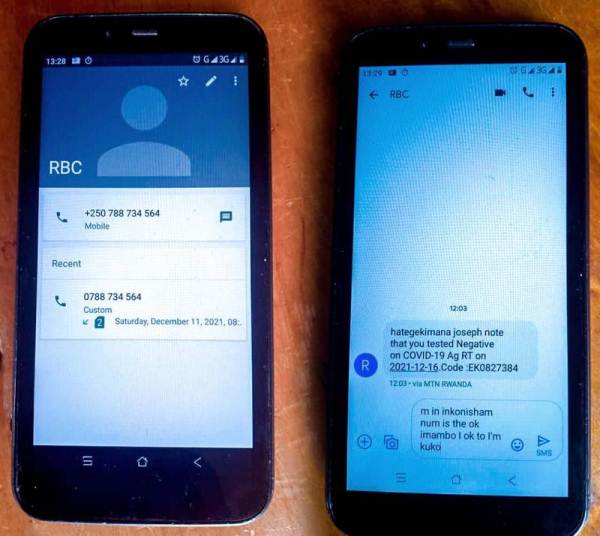 On Sunday, December 19, at about 1pm, Rwanda National Police (RNP) arrested two people in Nyanza District for either falsifying or using forged Covid-19 test results.
They are Joseph Hategekimana and Francois Uwimana, who were arrested at a traditional wedding in Gasharu Village, Katarara Cell of Ntyazo Sector.
Uwimana is the groom while Hategekimana was the master of ceremony.
Superintendent of Police (SP) Theobald Kanamugire, the Southern region Police spokesperson, said that the two men were identified and arrested during the usual inspection and enforcement of the directives
"During the enforcement, Police realised that Joseph Hategekimana was using forged Covid-19 test results not sent by Rwanda Biomedical Centre. Hategekimana also disclosed that received help from the groom, Uwimana. Both were taken into custody," SP Kanamugire said.
Hategekimana had saved Uwimana's contacts as RBC. And when Uwimana sent him the edited RBC test results, it appeared as the message originated from RBC.
SP Kanamugire warned the public against such criminal practices.
The suspects were handed over to RIB at Ntyazo station for further legal process.
Article 276 of the law determining offences and penalties in general states that any person, who in any manner, forges or alters documents by forged signature or fingerprint, falsifying documents or signatures or impersonation, forging agreements, its provisions, obligations, or discharged obligations, commits an offence.
Any person who, with fraudulent intention, produces a false written document, causes to write false statements or produces a conflicting declaration, is considered to commit the offence of forgery.
Upon conviction, he/she is liable to imprisonment for a term of not less than five (5) years but not more than seven (7) years and a fine of not less than Frw3 million and not more than Frw5 million or only one of these penalties.(End)