Kigali: Two days before it closes, the Egyptian and Middle Eastern Products Exhibition at the Petit Stade in Remera / Kigali continues to attract a large number of visitors.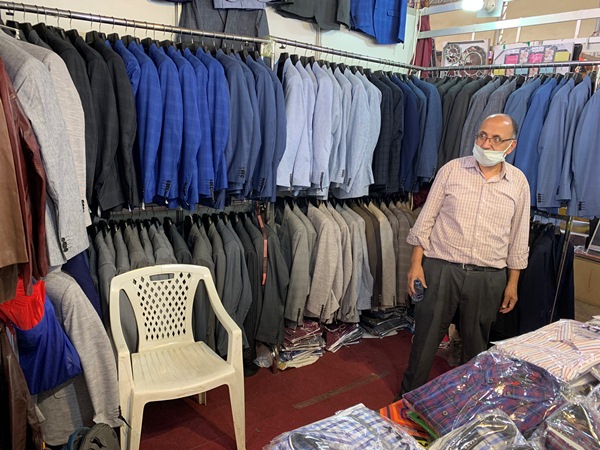 Suits from Egypt
According to one of the organizers of Expo 2021, Ashraf Mohamed, the Expo2021 is being held two years after the outbreak of Covid-19. The last Exhibition was organised in 2019.
"It must be recognized that before the Covid-19, the Exhibitions were allowed to bring together a lot of visitors and more sales than now when the revenues of the customers have fallen due to the pandemic. But with this Expo 2021, we are able to maintain contact with our customers even if the purchases are lower than the events before COVID-19. We hope that in the future things will be better, "he said.
He clarified that in 2019, forty (40) Exhibitors responded to the Exhibitions, while now in 2021, there are only twenty-one (21).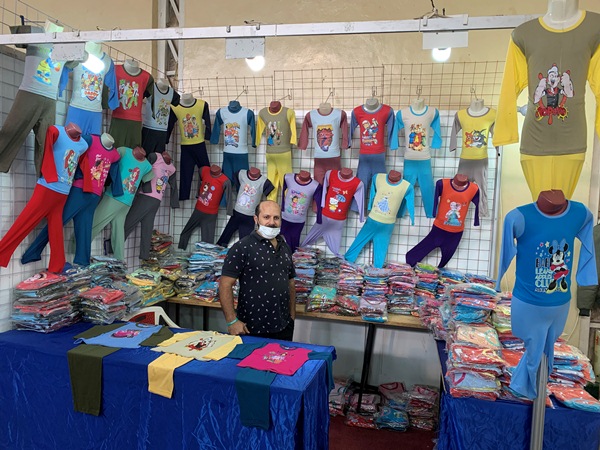 Clothes for children from Egypt
"Much more, the costs for sanitizers and others increased the costs. At the moment, we are selling by making discounts or promotional prices. The Cairo-Kigali ticket is $ 750, compared to $ 500 in 2019. This means that the Exhibitor now in Kigali faces additional expenses, "Ashraf continued.
But what is always interesting is that the products remain attractive and of high quality. Men's fabric suits or leather jackets as well as ladies' dresses are gaining interest. From the first stand, cheerful men began to try these products with real pleasure, without forgetting the ranges of shoes that abound. Children's clothes are also available. The Egyptian company Fara Parfume delighted the public with a varied range of perfumes with various aromas.
The young Rwandan Patrice standing in her chic stand retains visitors by offering them suits, pants and shirts, jeans and T-shirts from Turkey. Here the quality of the clothes of this Turkish company "Lord Men Wear" is indisputable even if the price seems high compared to the Egyptian costume.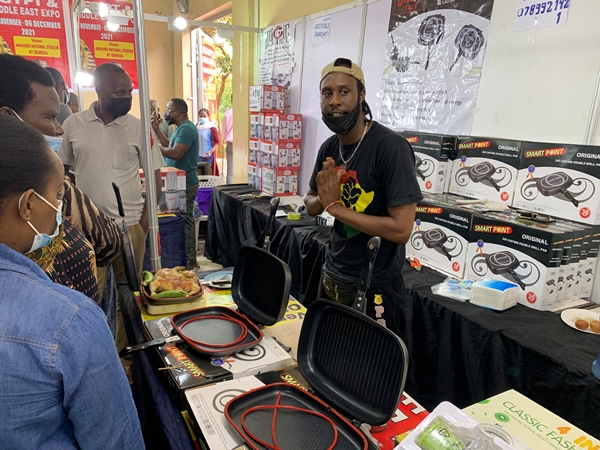 Kitchen tools from Egypt
All around, jewelry, bracelets, porcelain and aluminum kitchen utensils, embroidery, oriental rugs, cosmetics, salons, nothing has been spared to bring to Kigali what is the best in Egypt and the Middle East. Even products from India are present and delight customers on the eve of Christmas and New Year's Eve 2022. The Expo makes the stands shine.
Remember that this Expo, which started on November 18, closes on December 6, 2021. Christmas and New Year's gifts will not be missing. (End)