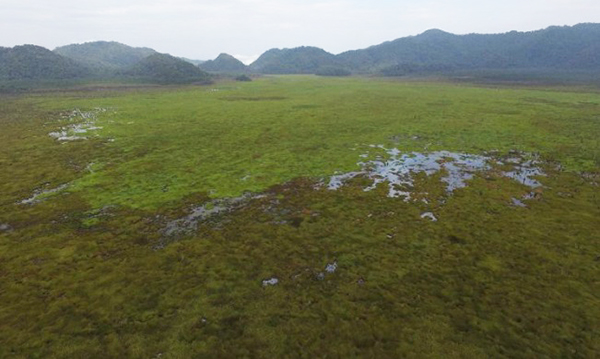 By Aimable Twahirwa
At dusk in the afternoon, sunlight casts its rays there setting over the lush landscape of Kamiranzovu swamp located in the middle of Nyungwe rainforest, a natural reserve South Western Rwanda.
In this place of the utmost tranquility, local communities now play a great role in the conservation efforts of this protected reserve designated as the oldest conserved tropical rainforest in Africa that spans a total of 1,019 km2.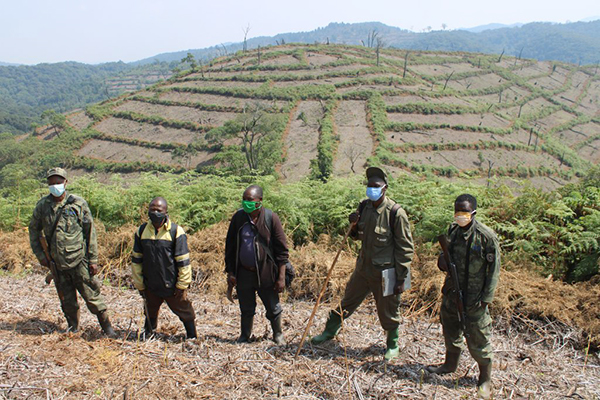 Francis Nayituriki, a member of the historically Marginalised community in Kitabi village in the Southern Rwanda which is part of the larger Nyungwe forest, knows too well why it is critical to protect it from destruction.
The father of four is also one of the community volunteer scouts working with rangers to control and prevent illegal activities in the forest including poaching and illegal felling of indigenous trees for firewood and charcoal.
"My daily routine involves surveying forest blocks to check whether there is any destruction that could be reported," he said in an exclusive interview.
Management of ecosystems
As part of efforts to stimulate local and indigenous communities' involvement in the sustainable management of protected areas and parks, government and stakeholders in conservation instituted various schemes to support their developmental projects.
Thanks to enhanced protection and anti-poverty campaigns that wean villagers off illegal lumbering and burning for hunting, members of Twisungane Cooperative comprising of indigenous communities from Gatare, a village located on the other side of Nyungwe forest have been supported to invest in other income-generating activities including carpentry, furniture works, and welding.
According to Télesphore Ngoga, Conservation Analyst at the Rwanda Development Board (RDB), employment opportunities have also been created for local communities through national parks: guides, trackers, and especially anti-poaching agents.
"Such initiatives also trained some villagers as forest rangers," he said.
Gatare marks the closest point of Nyungwe forests where locals living within or nearby nature reserves are being mobilized in the management of these ecosystems.
Illegal logging and charcoal production in this natural forest which is considered as a critical catchment area feeding mainly the Congo Basin has resulted in loss of species before the Rwandan Government adopted in 2004, a plan for a national park system with strictest protection.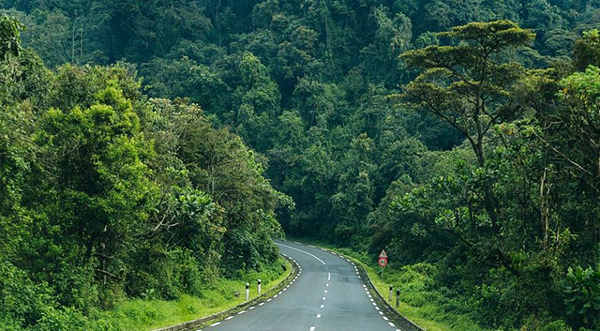 Efforts to replace destructive lumbering and hunting
During the implementation phase, communities around the forest who encroached on the forest leading to issues such as fire outbreaks and poaching were mobilized to play a vital role in successful conservation and restoration.
Officials say the rainforest preservation also benefited from the local poverty reduction campaign, which introduced more profitable and eco-friendly farming and bee-keeping in impoverished areas to replace destructive lumbering and hunting.
"These communities are major stakeholders in management of forests since they enjoy immediate benefits of the forest products. They cannot allow any activity causing degradation of the ecosystem," said Vincent Munyengango, a local administrative leader from Bweyeye, a remote village in the South Western Rwanda
The Nyungwe Forest, which in 1960 had 114,025 ha, had reduced to 108,800 ha by 1970. In the 1990s, according to official estimates, swathes of the Nyungwe forest were destroyed by fires set by poachers and wild honey collectors, and fuelled by unusually dry weather conditions. Around 10% of the 100,000 hectare forest was lost. By 1999 its area had shrunk to 89,150 ha, according to conservation organizations.
Mateso Sikubwabo, a member of indigenous community who used conduct other illegal activities such as poaching animals and felling trees inside the natural reserve has been around to witness the progress that has been made since the park was first established in 2004, providing safe haven to 275 bird species, 1068 plant species, 85 mammal species, 32 amphibian and 38 reptile species.
Since the Nyungwe natural Forest has been turned into national park in 2004, co-management has been accepted by conservation organizations and adopted by government agencies responsible for tourism and natural resource management as a preferred approach to the management of nature reserves.
Revenue sharing scheme
Estimates show the forest coverage rate has been restored to around 6,000 hectares, thanks to the joint initiative by the Wildlife Conservation Society (WCS) and the government's Rwanda Development Board (RDB) through the initiative which funded projects that restore wildlife corridors in damaged landscapes.
The grant, according to officials, has helped to protect more than 200 tree species and numerous species of birds and mammals – including the endangered eastern chimpanzee in this national Park currently covering a total area of 1,019 km² in south-west Rwanda
Fire is considered as one the primary threats to Rwanda's forests, particularly in Nyungwe Forest. Most fires are the result of local beekeepers using smoke to calm bees in order to collect honey from wild and manmade hives inside and on the border of the park.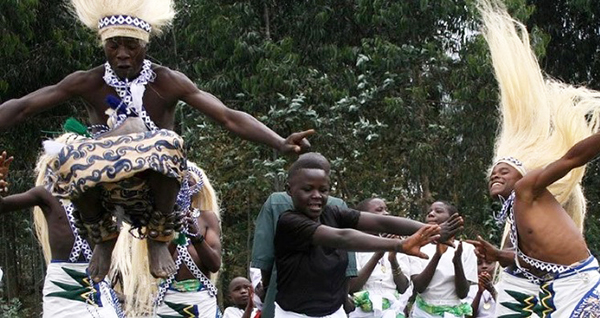 Revenue sharing scheme, compensation fund, and jobs gained from conservation projects are the major programs that have given alternative sources of income to communities and thus stopping poaching and illegal logging.
Locals are also employed as vets, researchers, trackers, porters and guides, while others work in safari lodges and camps.
At least 10 percent of tourism revenue is shared with communities living around the parks. (END)
This article was published thanks to the grant awarded by Rainforest Journalism Fund | Pulitzer Center