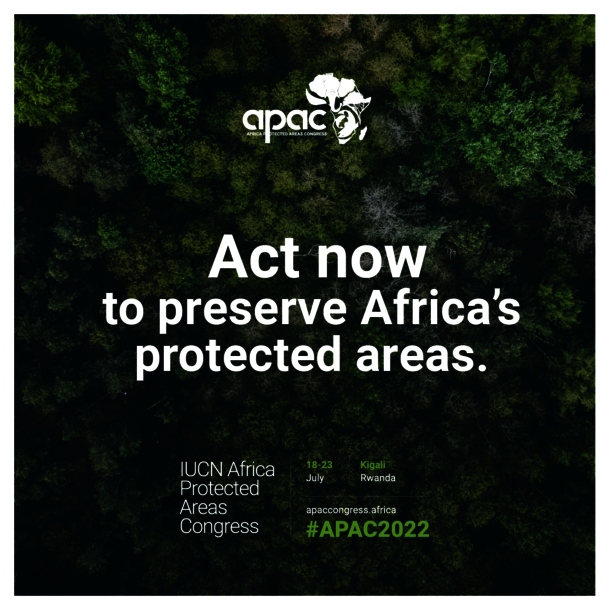 The first IUCN Africa Protected Areas Congress (APAC) will open in Kigali, Rwanda, on 18 July 2022. It is the first ever continent-wide gathering of African leaders, citizens, and interest groups focused on protected areas.
Participants will discuss and shape the role of protected and conserved areas in safeguarding Africa's iconic wildlife, delivering vital ecosystem services, and promoting sustainable development while conserving Africa's cultural heritage and traditions. There will also be a focus on Covid-19 and pandemics throughout the event.
Confirmed leaders and speakers at the Congress include the President of Rwanda, Paul Kagame, more than a dozen Environment Ministers of African and European countries, senior representatives of conservation organizations including IUCN Director General Dr Bruno Oberle and African Wildlife Foundation CEO Kaddu Sebunya, and indigenous representatives such Hindou Oumaru Ibrahim, member of the Indigenous Peoples of Africa Coordinating Committee.
The programme is organized into three thematic streams: Promoting effective and well-managed networks of protected and conserved areas in Africa. People and Protected and Conserved Areas: towards mutual well-being. Africa's biodiversity as the basis for life on the continent.(End)