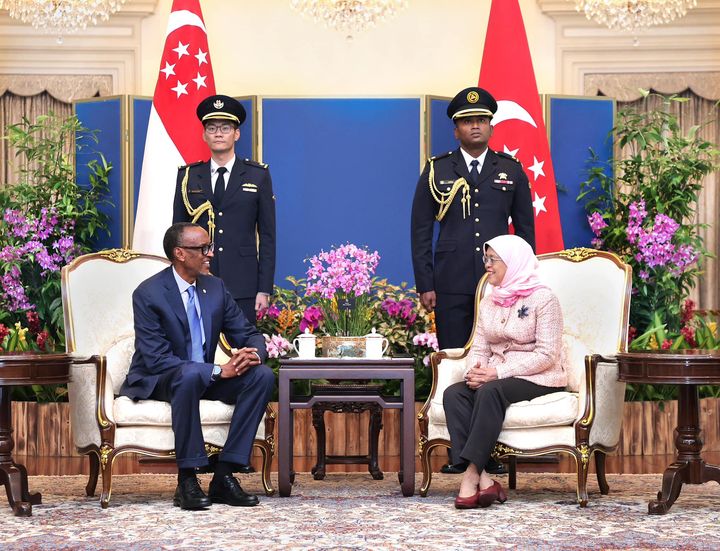 The Rwandan President Paul Kagame paid a courtesy call to President Halima Yacob at the Istana, Singapore's Presidential Palace, where they discussed bilateral relations and topics of common interest including innovation, technology and education.
"Pleasure to meet Rwandan President Paul Kagame at the Istana earlier today. We discussed a wide range of issues including the Ukraine war and the geopolitical tensions that are reshaping international relations. We agreed that international institutions like the UN has an important role to play in ensuring global peace although many countries see the need for reforms to make it more effective.
Singapore and Rwanda have warm relations and work closely at international fora as fellow small states. We look forward to further deepening our ties, particularly in areas of mutual interest including innovation and economic cooperation.
I wish President Kagame a good stay in Singapore.", said President Halima Yacob after meeting President Kagame.
The president of Singapore is the head of state of the Republic of Singapore. The role of the president is largely ceremonial, with the executive authority vested in the Cabinet led by the prime minister. The incumbent president is Halimah Yacob, who took office on 14 September 2017. She is also the first female president in the country's history. (End)