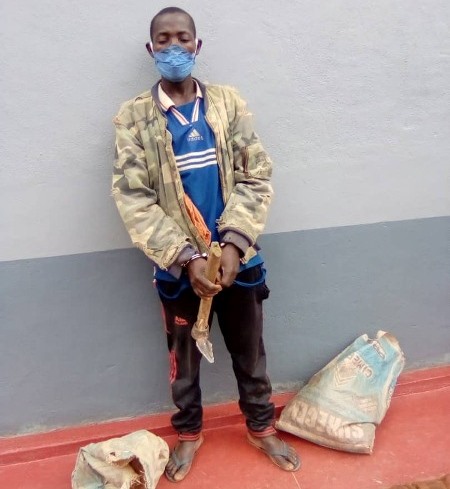 A man identified as Jean Marie Ndahiro, 31, was arrested in Rutsiro District for allegedly conducting illegal mining activities.
Ndahiro was arrested red-handed in a coltan and cassiterite concession owned by Eastinco mining company limited located in Mirambi Village, Nyarubuye Cell of Musasa Sector.
Chief Inspector of Police (CIP) Bonaventure Twizere Karekezi, the Police spokesperson for the Western region, said that Ndahiro was at the time found with 7kgs of unprocessed minerals.
"Police received a call from the mining company that owns the site about a man, who was extracting the minerals in their concession. Police swiftly responded to the information and Ndahiro was arrested at the concession with a sack containing 7kgs of unprocessed minerals," said CIP Karekezi.
CIP Karekezi warned against such unlawful activities and urged the public to always report anyone they suspect to be engaged in such illegal acts.
The suspect was handed over to RIB at Ruhango station for further investigations.
Article 54 of the law N° 58/2018 of 13/08/2018 on mining and quarry operations, states that; "any person, who undertakes mineral or quarry exploration, exploitation, processing or trading without a licence, commits an offence."
Upon conviction, the offender is liable to imprisonment for a term of between two and six months and a fine of not less than Frw1 million and not more than Frw5 million or only one of these penalties.
The court also orders confiscation of any seized minerals or quarry in storage, trading or processing without a license.(End)