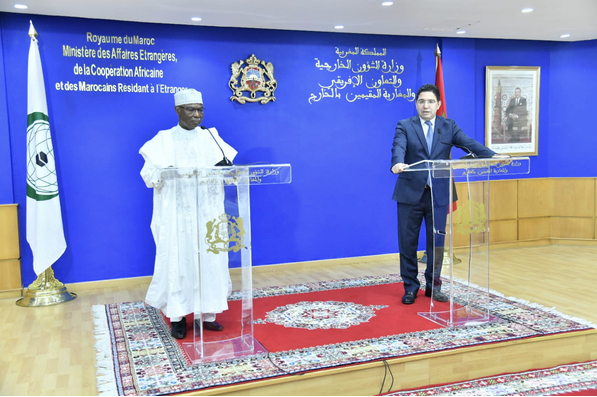 Rabat – Morocco is committed to the development of Africa, said Tuesday June 14, 2022, in Rabat, Secretary General of the Organization of Islamic Cooperation (OIC) Mr Hissein Brahim Taha, highlighting the importance of the Kingdom's expertise in some areas for the continent. 
Africa needs the expertise of Morocco especially in food security, said Hissein Brahim Taha, at a joint press briefing with Minister of Foreign Affairs, African Cooperation and Moroccans Abroad, Nasser Bourita after their talks, noting that the continent relies heavily on the Kingdom.
There is a willingness in Morocco "to help and be with his people" in Africa, he said, praising the role played by the Kingdom in the African continent.
The OIC Secretary General also noted that Africa, and especially the Sahel, needs help to fight terrorism.
Hissein Brahim Taha also emphasized the importance for the OIC to discuss with countries like Morocco, especially at a time when the world is experiencing a "quite difficult" situation.
He also mentioned the latest developments in Yemen, reporting an improvement in the situation in this country, following the commitment of some groups to the peace process.