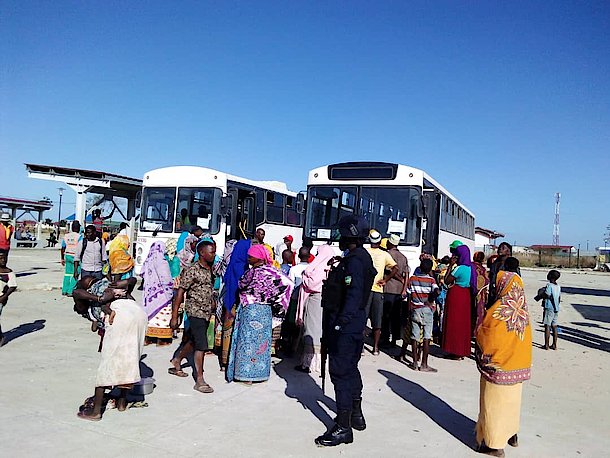 On 13th August 2022, the Mozambican Civil Administration in Mocimboa da Praia and Rwanda Security Forces received another batch of 437 internally displaced persons from Chitunda IDPs camp who had fled their homes in 2019 following the attacks of terrorists 'group.
Most of the local population fled and gathered in Chitunda IDP camp, Palma district while others dispersed to different places of the same Province.
ANICA Mvita a mother of 5 children said, "My children and I, lived in hardships without basic needs in the IDPs camp but hopefully the life is going to change".
The Chief of Civil Administration, Mr. Sumaila Mussa emphasised that the Mozambican Authorities will keep doing everything possible to avail the basic necessities for the returnees to be able to start a new life.
More than 2,630 returned to their homes in Mocimboa da Praia city and its surroundings while about 3,000 settled in Awasse village since June this year. (End)