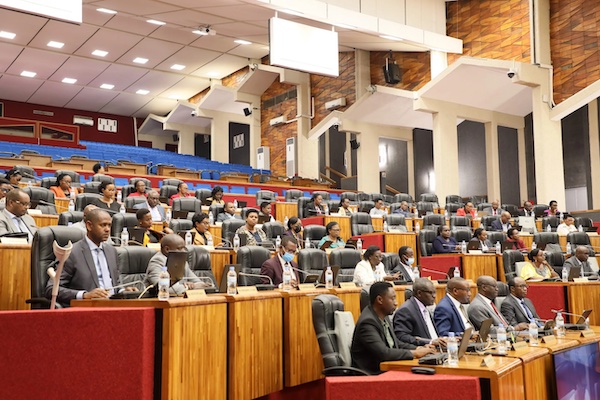 The Chamber of Deputies has organized field visits in some Sectors across all Districts to oversee the development of the hospitality industry and the Small and Medium Enterprises established for export promotion. The two sectors contribute to the growth of the economic sector.
This activity will take place from 27 May 2023 to 03 June 2023 in four provinces and 10-11 June 2023 in Kigali City.
The Speaker of the Chamber of Deputies, Right Hon. Mukabalisa Donatille noted that the MPs will engage the citizens during the Umuganda activities planned in all districts and will brief them on how to keep their environment clean.
It will also be an opportunity for members to receive issues or queries of citizens from their daily lives that are not attended to, to carry out the advocacy to the competent authorities to resolve them.
In addition, the Members of Parliament will visit projects and activities related to the above-mentioned sectors.
All Members of the Chamber of Deputies carry out oversight activities by visiting all districts at least twice a year to assess the implementation of government programs and engage the citizens to ensure they participate in the development of their districts. (End)