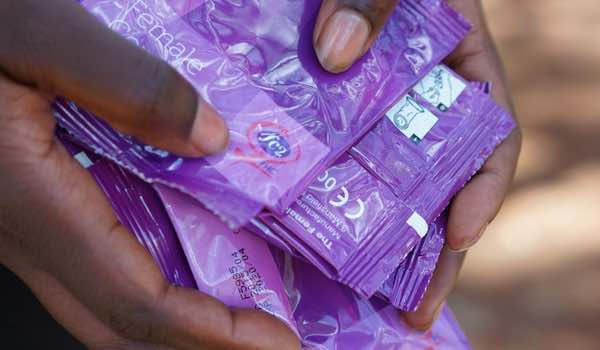 The Ministry of Health in collaboration with Enabel, the Belgian development agency have published three studies on Adolescents' Health in Rwanda to ensure good health of Adolescents.
The studies were presented in a high-level dissemination meeting that brought together governmental and non-governmental organisations and stakeholders, to discuss research findings and recommendations for more targeted strategies regarding Adolescent Sexual and Reproductive Health (ASRH) and drug abuse.
The three studies are: Prevalence of drugs and substance abuse amongst adolescents "A pilot study in 7 districts", the assessment of the quality of youth corners and other related youth friendly services at the health centers and expectations of young people and the community and Knowledge, Attitudes, and Practices (KAP) study on Adolescents and Sexual and Reproductive Health services to strengthen the Youth-Friendly Centres services regarding ASRH.
The studies aim at providing a view of the current situation on Adolescents' health and to establish a baseline in order to develop specific activities aimed to address the identified gaps and to elaborate better targeted strategies.
The studies were conducted in the framework of Enabel's Barame project which focuses on the Maternal, Neonatal, Child and Adolescent Health in Rwanda.
Talking at the event, the Minister of Health, Dr. Daniel Ngamije said that the drugs and alcohol abuse can put adolescents at increased risk of significant harm, including overdose, motor vehicle crashes, violent behavior, and consequences of unwanted sexual intercourse including early pregnancy, sexually transmitted infection.
"These three studies will help to carry out evidence-based prevention campaigns and to improve the quality of youth corners and other related youth friendly services in Rwanda."
In his remarks, the Ambassador of Belgium in Rwanda, Bert Versmessen said: "We want to see a young generation well informed to make its own decisions for a better future. The contribution of Enabel's Barame project to these studies gave us a big picture and helped to identify the gaps where we should orient our efforts. Youth problems are crosscutting and multifactorial. They require close collaboration between different actors with the overall aim to support young people in making their life choices. We remain committed to the partnership with the Ministry of Health and other key players who have an interest in building a healthy and prosperous nation,"
The studies were carried out in seven districts of intervention of Enabel's Barame project, namely Gisagara in the Southern Province, Rulindo and Gakenke in the Northern Province, Karongi, Nyamasheke and Rusizi in the Western Province and Nyarugenge in the City of Kigali and targeted young adults aged between 13 and 24.
Among the recommendations of these studies, health centers are urged to avail contraceptives and support free condoms distribution to the youths through peer educators/Community Health Workers (CHWs) for access to sexual reproductive healthcare services (ASRH) at the village level to prevent untended pregnancies and Sexual Transmitted Illnesses (STIs) among young people.
Adolescents and Young people are also recommended to break down fear of being stigmatized or discriminated against, and feel confident to use youth-friendly services offered at youth corners.
The youth friendly corners (YFC) are recommended to develop outreach strategies to attract more youths to come to the corners.
The government is recommended to improve technical capacities of parents to provide better guidance and information to their youths, to strengthen sexual Reproductive Health Education at primary school level, to elucidate the current low attendance by adolescents and to increase capacity building of ASHR service providers at all levels. (End)