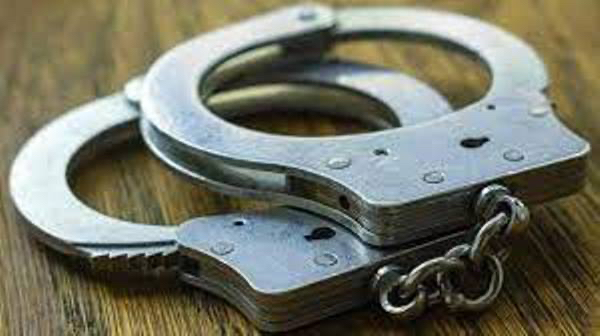 Nine people were arrested on Saturday, June 4, at about 6am, in Rwanda National Police (RNP) operations against illegal mining activities conducted in Karagari I Village, Rwimishinya Cell, Rukara Sector, Kayonza District.
The suspects were arrested red-handed mining cassiterite in a concession owned by Luna mining company, using traditional tools.
Superintendent of Police (SP) Hamdun Twizeyimana, the Eastern region Police spokesperson, said that the suspects were arrested due to information provided by the security guards at the concession.
"When security guards saw a group of people entering the concession that night, they called the Police. Nine illegal miners were found inside the concession at about 6am. Some of them were extracting while others were washing and filtering cassiterite. Police also seized from them 1kg of processed cassiterite and 30kgs of unprocessed minerals," SP Twizeyimana said.
He warned against such illegal activities, which in some cases cause loss of lives. He further appealed to the public to report people, who conduct these unlawful acts, including illegal mineral traders.
The suspects were handed over to RIB for further investigations.
Article 54 of the law N° 58/2018 of 13/08/2018 on mining and quarry operations, states that; any person, who undertakes mineral or quarry exploration, exploitation, processing or trading without a licence, commits an offence.
Upon conviction, the offender is liable to imprisonment for a term of between two and six months and a fine of not less than Frw1 million and not more than Frw5 million or only one of these penalties.
The court also orders confiscation of any seized minerals or quarry in storage, trading or processing without a license.