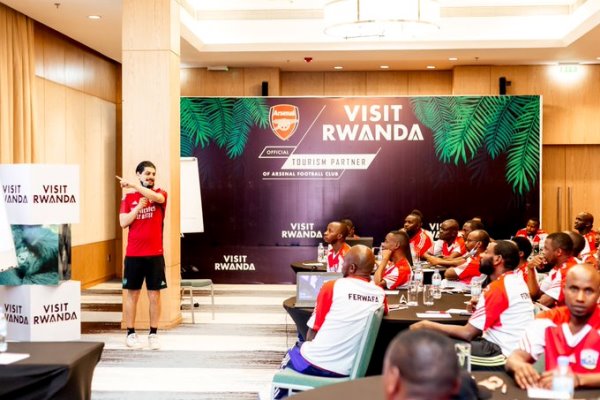 Over 60 coaches, technical staff and players have completed a four day coaching clinic under the VisitRwanda and Arsenal Football development Legacy Programme. This is part of VisitRwanda's partnership with Arsenal.
The clinic, run by Arsenal Football Development Lead Coach, Simon McManus, is the first physical in-market football development clinic since the COVID-19 pandemic. Participants were taken through theory and practical football development sessions.
The football clinic aims to help further expand the technical and practical knowledge and understanding of the Arsenal coaching philosophy and support football development in Rwanda in shaping the Rwanda way.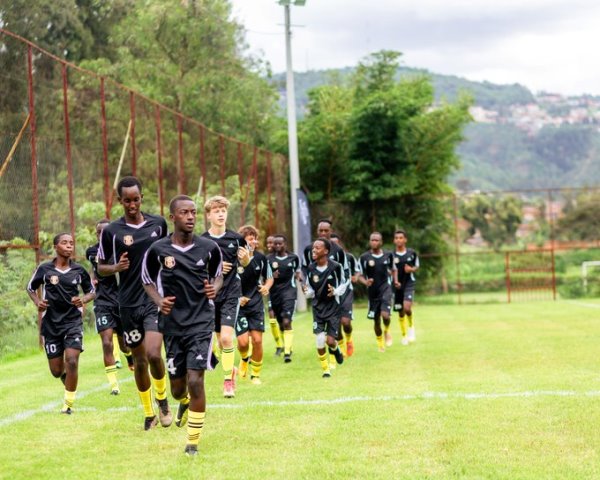 Arsenal's Football Development Lead, Simon McManus, said: "It's really great to finally be able to come back to Rwanda and see the beautiful country and the incredible coaching staff and players we get to work with."
"We have kept up our programme throughout the COVID-19 pandemic, running multiple coaching and sports development webinars with FERWAFA coaches and technical staff, but now in Rwanda, we are excited to also work with the young Rwandan talent," he added.
Ariella Kageruka, the Ag. RDB Chief Tourism Officer said: "The VisitRwanda-Arsenal partnership is not only aimed at positioning Rwanda as a luxury eco-tourism destination and investment hub but also offers young Rwandan footballers and coaches the opportunity to train and learn from a world-class football development programme."
The Ministry of Sport aims to establish a player and coach development pathway that encourages athletes and coaches to gain experience, allowing for the continuous growth of technical expertise in coaching, refereeing and player development. (End)