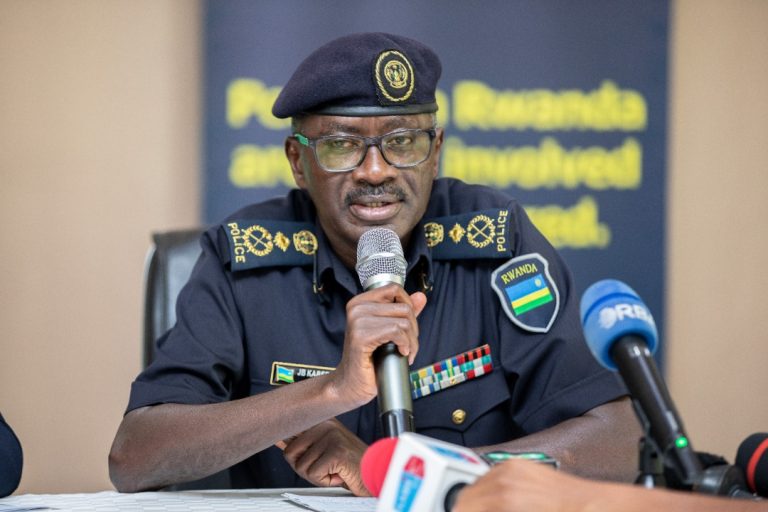 Police spokesperson John Bosco Kabera 
Rwanda National Police (RNP) advises the general public against nudity, public indecency and serving alcoholic beverages to children, which are punishable by law.RNP spokesperson, Commissioner of Police (CP) John Bosco Kabera appealed to parents, guardians, owners and employees in hospitality establishments, to be responsive against these unlawful acts.
"Anyone, who dresses indecently in public and those who give alcoholic beverages to children will be breaking the law and will be arrested to face the law. We appeal to parents to educate and protect their children against these acts. Bar owners and employees should also take measures to ensure that children, who come to their establishments for other lawful activities, are protected and not served alcoholic drinks to prevent them from any related risks or danger," CP Kabera said.
Article 143 of the law determining offences and penalties in general, states that "any person, who performs an indecent act in public, commits an offence. Upon conviction, he/she is liable to imprisonment for a term of not less than six (6) months and not more than two (2) years."
Clause 8 of Article 2 of the same law defines a child as a "person under the age of eighteen."
In article 27 of Law N°71/2018 of 31/08/2018 relating to the protection of the child, stipulates that "Any person, who offers a child alcoholic beverages or tobacco commits an offence. Upon conviction, he/she is liable to a community service for a period not exceeding one (1) month."
In case of recidivism, the penalty is imprisonment for a term of not less than one month but less than three months and a fine of not less than Frw100,000 and not more than Frw200,000.
The same law specifies that a person, who sells alcoholic beverages or tobacco to a child, causes or encourages a child to drink alcoholic beverages, to smoke or to go to bars commits an offence. Upon conviction, he/she is liable to imprisonment for a term of not less than three months but less than six months and a fine of not less than Frw100,000 and not more than Frw200,000. (End)