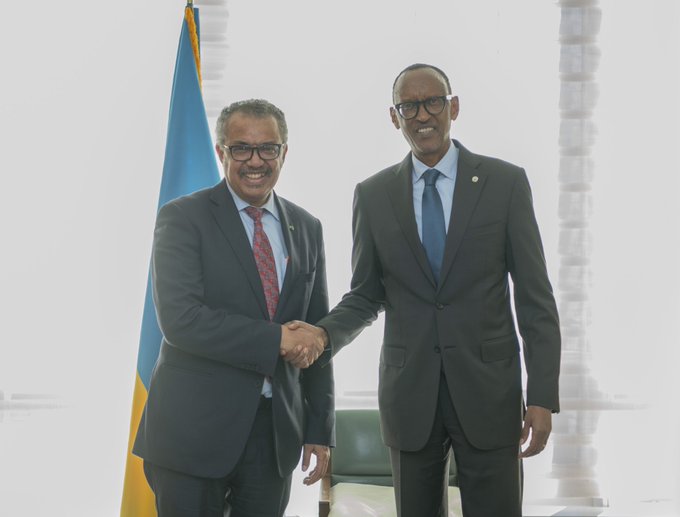 President Kagame met Tedros Adhanom Ghebreyesus, the Director General of WHO (World Health Organization).
President Kagame and Tedros Adhanom Ghebreyesus discussed on Rwanda's recovery from the Covid-19 pandemic among other topics.
President Kagame met with Dr. Tedros in New York on the sidelines of the 77th United Nations General Assembly.
Following their discussions, Dr. Tedros took to his Twitter handle that he had a great conversation with President Kagame about the African Medicines Agency.(End)