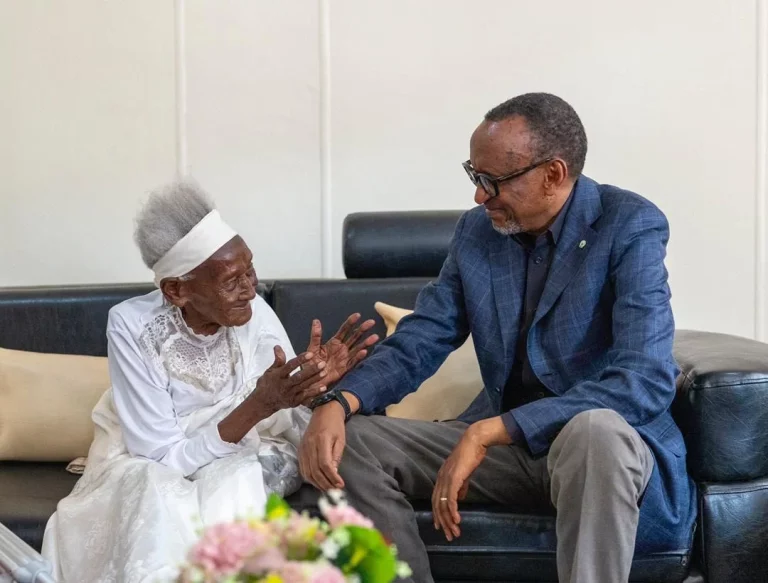 Gasaka (Nyamagabe): Today in Nyamagabe District, President Kagame visited the home of 110-year-old Rachel Nyiramandwa, a beneficiary of socio-economic initiatives, including a renovated home and the Girinka programme through which she now has cows that allow her to supply milk to her neighborhood.
Nyiramandwa is living in Gasaka Sector and participated in the last electoral campaign of President Kagame who took time to exchange with her about living conditions of the populations.
Nyiramandwa benefited a cow from the Presidential Girinka Programme in 2019. The cow gave her eight liters of milk that she used to share with neighbours.
President Kagame gave her a second cow when she was in need of milk, after the death of one of her cows. She continues to appreciate Kagame's leadership through the country. (End)