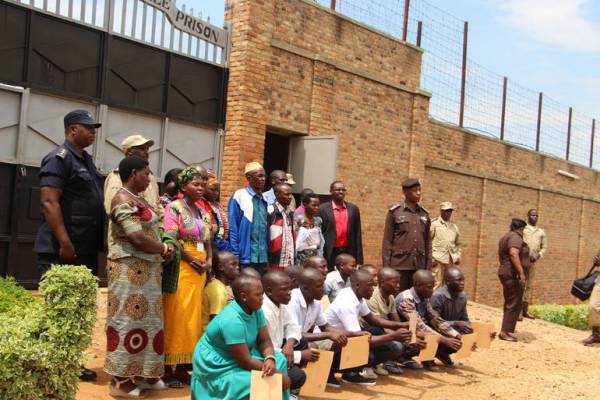 Kigali: Rwanda Correctional Services has executed the presidential order and released 16 juvenile inmates who were pardoned by president after they performed better in national exams in both primary and ordinary levels.
RCS released those juvenile inmates and immediately joined their respective families before going to schools.
Among them, 10 boys and two girls completed primary and four of them emerged in the first category and eight others passed in the second category.
Among four who sat for O'Level exam, one passed in the first category while three others passed in second category.
The Commissioner General the RCS CGP George Rwigamba urged the juvenile obtained the presidential pardon to be exemplary towards other children. The Commissioner General asked them again to take this opportunity to think the lessons learned in the prison to avoid recidivism
Last year, president pardoned 22 juvenile after they passed well national exams in previous year 2017. Eighteen of them had passed well primary exams while six of them had passed O'level exams.
About 3 years ago, RCS, in collaboration with Rwanda Education Board (REB), authorized the young inmates to sit for examinations since the facility was launched in 2014.
The Nyagatare-based Juvenile Rehabilitation Centre accommodates children between the ages of 14 and 18 who are convicted of various crimes. It provides Primary, secondary education and vocational training to the juveniles. (End)