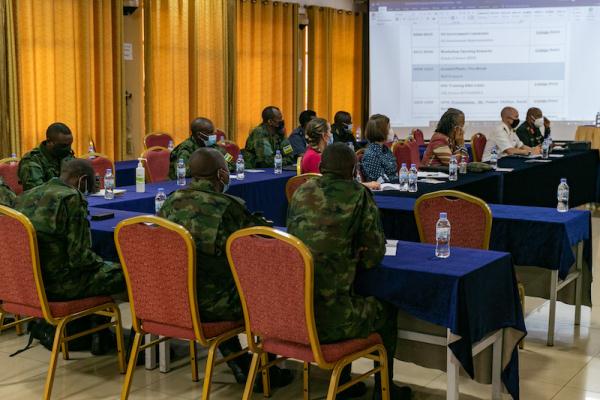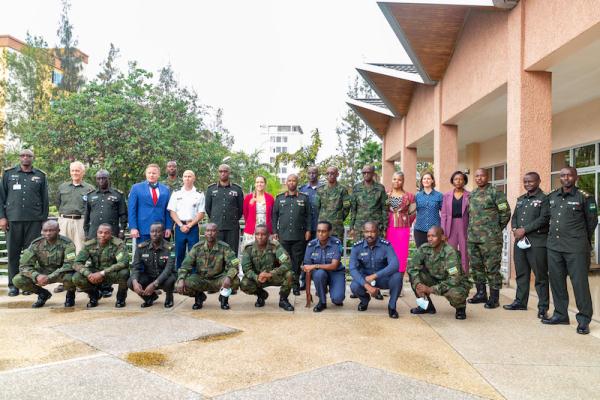 Rwanda Defence Force (RDF) in partnership with the United States Institute of Peace (USIP), Global Peace Operation Initiative (GPOI), United Nations Institute for Training and Research (UNITAR), including Dallaire Institute for Children, Peace and Security are conducting a two-day workshop in Kigali, Rwanda dubbed "Lessons learned from peacekeeping operations"
In his opening remarks, Col Chrisostome Ngendahimana, the RDF Chief J3 praised the initiative and reiterated the importance of sharing lessons learnt from peacekeeping operations.
"Experience acquired during our tour of duty in UN missions is very productive; during these two days of the workshop participants will benefit by sharing lessons learnt and best practices for the effective conduct of future peace support operations.
The RDF leadership appreciates our partners' commitment. We look forward to continuing to work together".
Mr. Palmer Philips, The Division Manager of Global Peace Operation Initiative (GPOI) from the United States Department of State, Bureau of political-military affairs appreciated the performance of RDF peacekeeping operations.
"RDF is one of our good examples of African peacekeeping Partners in building rapid peacekeeping response capabilities especially in (Aviation, Engineering, and Medical). It is the first and only troop-contributing country in Sub-Saharan Africa to elevate and deploy a rapid deployment battalion from the UN Peacekeeping Capability Readiness System," he said.
The Peacekeeping Operations Lessons learnt Workshops have been fruitful over the past years amongst the RDF personnel and various other partners.(End).