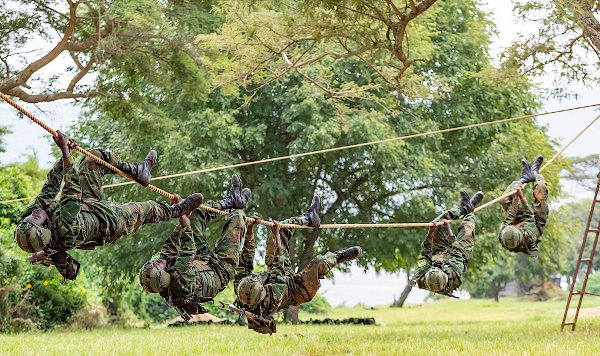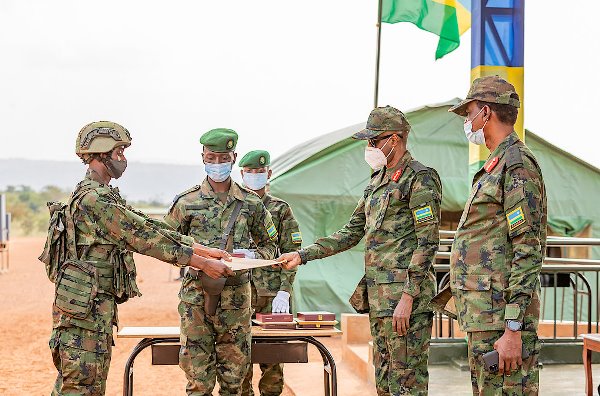 Rwanda Defence Force (RDF) graduated Basic Military Course at Basic Military Training Centre Nasho.
The course covered a period of 11 months. The newly trained group demonstrated skills at arms and tactical drills required to be integrated into the RDF.
The recruitment and training of new soldiers is part of a recurring process that is in line with RDF's required operational readiness as provided by the strategic guidance of the Commander in Chief of the RDF, President Paul Kagame.
The ceremony was presided over by the RDF Chief of Defence Staff (CDS), Gen Jean Bosco Kazura.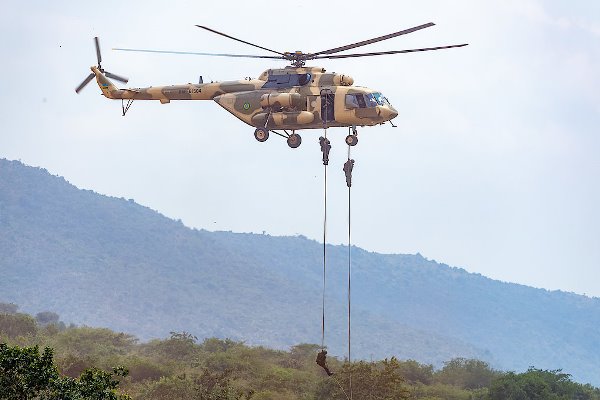 The CDS welcomed the graduands and urged them to observe RDF values and code of conduct. "You are joining a good family, that is RDF known for its core values including patriotism, discipline and commitment. Love and work for your country and protect your nation and its people. I urge you to always be the best in all tasks given to you" he said.
The CDS also reminded the graduands to get ready to maintain peace even beyond the nation's border on the African continent and beyond.
The overall best student among females, Pte Umuhoza Yvette said that her success was due to dedication of her instructors. "I look forward to use what I learnt during the course to do my duties of defending my country and also continue improving my career."
The new soldiers are now enrolled into the Force after close to one year period of basic military training. (End)