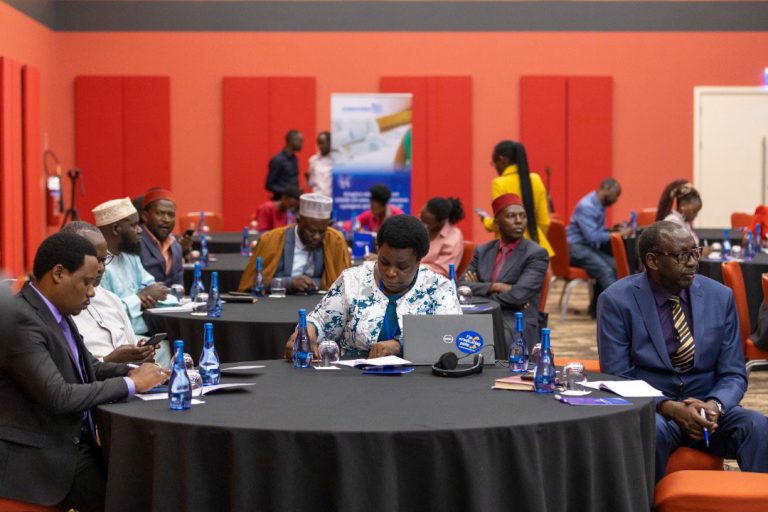 The Ministry of Health has urged all religious leaders to support the vaccination efforts currently underway, especially the pediatric vaccination.
The government is set to vaccinate more than 2 million children between 5 and 11 years old starting from October 3.
Since the outbreak of the Covid-19 pandemic in Rwanda, more than 4,538 children tested positive for Coronavirus representing 3.3 percent of the total cases.
Addressing members of the Rwanda Interfaith Council, the Minister of State in charge of Primary Health Care said that their help is needed to raise awareness on vaccines equity.
"Coronavirus is a disease that requires a high standard of care including the Intensive Care Unit (ICU) and Emergency Management which can hardly work for children under 12, hence we need to vaccinate our kids and share the benefits we had after being vaccinated,", he said.
With about six types of vaccine approved in Rwanda, the government is particularly administering the pediatric formulation of the Pfizer vaccine (10 micrograms/dose) to children.
The pediatric vaccine will be administered in 3,880 schools considered as vaccination centers.
"We are ready to work with the government, because we all know vaccination is important for all of us. And as a matter of fact, inoculating children is not something new because children are immunized since birth, so we understand our role to preach to our masses that this is a benficial process," said Bishop Samuel Kayinamura who is the President of Protestants Council in Rwanda.
More than 2 million children under 12 years are targeted in this new vaccination campaign through 3,880 schools that will act as vaccination centers.
Rwanda leads Sub-Saharan Africa for Covid-19 vaccination coverage as over 70 percent of its population are fully vaccinated. (End).