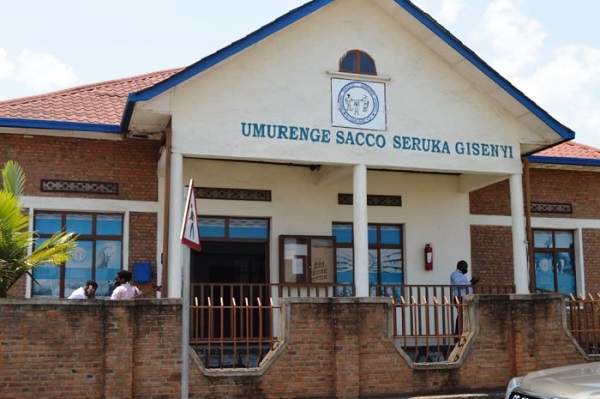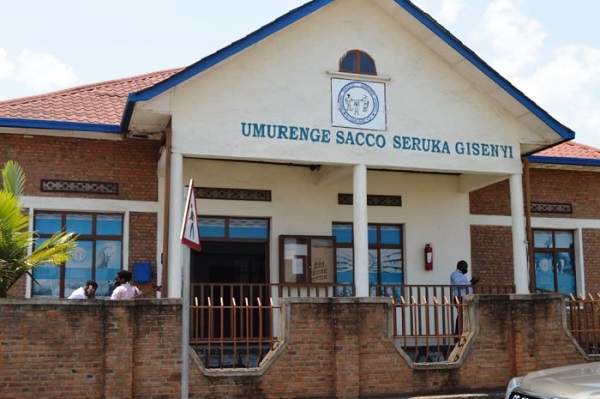 By Yves Iyaremye;
Small scale businesses in Rubavu District are requesting concerned authorities to provide adequate information on the Economic Recovery Fund (ERF) loans set up by the Government of Rwanda to help businesses that were negatively impacted by the effects of COVID-19 pandemic.
With the outbreak of the pandemic in mid-March 2020 in the country, various measures were taken to curb the spread which had a negative impact to the economy. The Rwandan government thereafter reacted by establishing a recovery plan fund to keep the economy afloat initially providing Rwf100 billion and an additional Rwf350 billion in trade assistance mainly targeting the tourism and hotels sector to cope with the effects of the pandemic.
The Economic Recovery Fund (ERF) is tasked with supporting businesses that have been hit hardest by the effects of the COVID-19 Pandemic so that they can continue to work or resume their activities to prevent people from losing jobs.
Through Umurenge SACCOs in Rubavu district, the ERF has so far disbursed around Rwf174 million to small and medium enterprises to tackle the effects of Covid-19 pandemic, but a great number of traders are still complaining for lack of information while requesting local authorities and SACCOs to boost up the awareness.
Emerance Nyirabasinga, a representative of DufatanyeByahi Cooperative that operates in Byahi cell in Rubavu sector says that they don't know about the Economic Recovery Fund, what it does and the category of people it helps.
Nyirabasinga, from former 'Bazunguzayi' (hawkers) revealed that their business received recovery funds of 5 million from Rwanda Police, to support them rejuvenate their activities and had never heard of another recovery fund doing the same.
"We do not know what this fund is and we do not know the amount of money it provides, we are asking the authorities to shed more light, in case we are potential beneficiaries we can apply," Nyirabasinga explains when asked about ERF.
"We can do better if we got more funds as women play a bigger role in the national economy, which would make it easier for us to mobilize other women who are still on street vending and bring them with us in cooperatives," she said.
Traders urge authorities to spread the good news to the public, mostly in rural areas where many are not aware of the ERF loans that are meant for small businesses. Some SACCOs have not been communicating this information to potential beneficiaries which shows the low uptake.
Jean Damascene Sebagenzi, the Manager of Turahumurijwe SACCO in Bugeshi Sector says that there was no public awareness to let people and traders in the village know more about the fund in the beginning which is why the number of participants was low.
He says this is even indicative from some documents presented where those seeking the loans are lacking the requirements required.
There is now a step taken, Sebagenzi explains that to let a great number of traders know more about the fund they recently held a general meeting including their cell representatives, PSF from cells, and told them about the ERF.
"We are sure that the message will reach more traders in Bugeshi, some are starting to come get loans so that they can get profit from the opportunities available", Sebagenzi said.
In Rubavu District, some of the recipient businesses included small and cross-border traders, who were said to be among the worst affected by the restrictions when the border between Rwanda and Democratic Republic of Congo (DRC) was closed.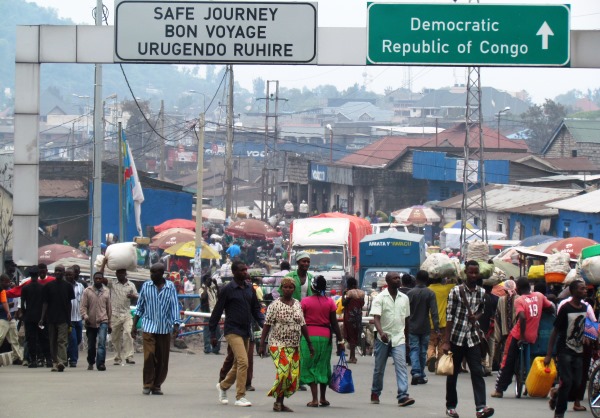 Shortly before the Covid-19 pandemic hit Rwanda, about 40,000 small businesses crossed daily at the popular border known as 'Petite-Barriere' between Rubavu and Goma towns, while the nearby border known as La Corniche received over 8,000 daily.
When the pandemic hit the country and no movements were allowed, most of the business people spent their capital and savings to survive.
Loan beneficiaries praise the initiative
According to Jeanne Uwimpuhwe, one of the traders who transported meat to the DRC from her home town in Gisenyi town, the COVID-19 Pandemic has stopped her business because of boarder closures.
She said that during the lockdown, the money she had saved was spent on family buying food to sustain them.
She resumed business through a loan from the established ERF and applauds the Rwandan government for the initiative that is keeping small businesses afloat.
Paul Rwigina Mutabazi, the SACCO Seruka Manager at Gisenyi Sector says that his branch deals with many traders crossing the border and others working in various trading markets. His branch was able to provide many traders with loans from ERF.
He said that in order for many traders to benefit from the available funds, he took time to share these opportunities by calling his clients and informing market heads by visiting them and encouraging them to communicate to other traders.
"We have informed them in every possible means we can afford because there are more 48 million for grabs at our branch," Mutabazi revealed.
Umurenge SACCO Seruka Gisenyi with three branches in Gisenyi town leads others in disbursing the funds where they have so far given 90 beneficiaries each taking one million and are yet to give to 48 others. SACCOs in the district have given out 174 million in loans from the ERF.
Mutabazi says that market traders are required to have a patent that proves that they were already doing business and were paying well their taxes prior to March 2020 as well as be known to the local authorities who have to sign for them.
Not only was the COVID-19 pandemic devastating for the people of Rubavu district but were equally affected by Nyiragongo volcanic eruption in May 2021 which was followed by frequent earthquakes that demolished many houses causing more loss.
Jacob Nsabimana, a resident of Rubavu sector notes that the pandemic restrictions brought us down and when the volcanic eruption happened it exacerbated the situation but we are happy that government intervened by setting up a fund that is open to everyone to get back on their feet.
The Executive Secretary of Rubavu District, Olivier Ruhamyambuga, says that some traders had already been given loans but were continuing to encourage the private sector in the district to go to banks and microfinance where they can access the Economic Recovery Fund.
He explains that various traders are encouraged to approach their financial institutions, encouraging especially women and youth who can easily access the funds from Business Development Fund (BDF).
"We got some financial support here in Rubavu for businesses which were failing due to restrictions, we can mention the ERF, Alert International, Rwanda Police among other partners. This shows a great impact in the business sector, we recommend people to go and benefit from the opportunity given by the government to recover their businesses."
The fund also provides cost-of-living loans, capital loans to large, medium and small enterprises affected by the COVID-19 pandemic, in order to continue operate, maintain its staff and business.