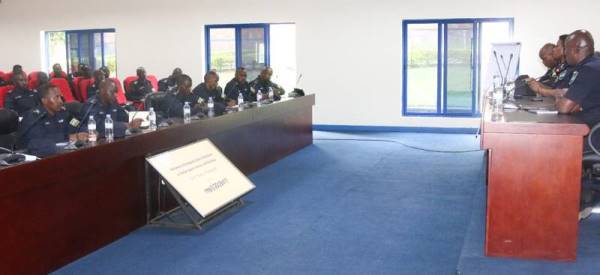 The Rwanda Deputy Inspector General of Police (DIGP) in charge of Administration and Personnel, Jeanne Chantal Ujeneza met and briefed Police officers, who will participate in the 'East African Community (EAC) Armed Forces Field Training Exercise (FTX) Ushirikiano Imara 2022.'
Rwanda National Police (RNP) will send 52 officers in the12th EAC FTX to be held in Jinja, Uganda from 27th May to 16th June.
The exercise is in line with the EAC Protocol on Cooperation in Defence Affairs under the theme, "Promoting Peace, Security and Stability towards the East African Community Integration."
It trains the member states' armed forces, Police, civilian components and other stakeholders in peace support operations, disaster management, counter terrorism and counter piracy.
It is designed to enhance their capabilities to jointly combat complex security challenges faced in the region.
DIGP Ujeneza urged them to be defined by discipline, teamwork and professionalism.
"Be Polite, respect each other and all those taking part in the exercise, showcase your professional abilities and learn," DIGP Ujeneza said.
The group will be headed by Assistant Commissioner of Police (ACP) David Rukika.
The annual exercise was last conducted in 2018. It was affected by the outbreak of the pandemic of Covid-19. (End)