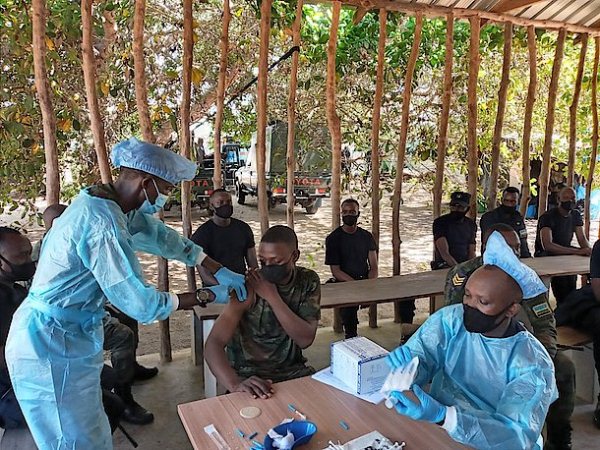 The Rwanda Security Force (RSF) medical team started a vaccination exercise of the 3rd Covid-19 vaccine dose (booster) that is being given to all members of RSF who took the first two shots and are eligible for the third.
The exercise started in Afungi & Palma in Cabo Delgado Province (Mozambique) and is to continue to all areas of RSF deployments (including Mocimboa Da Praia, Mbau and Limala).
Rwanda was the first African country to send troops to the province – a thousand soldiers and police officers – in July, to help the Mozambican army in the northeast of the country facing increasing attacks by armed groups since late 2017. More than 3,000 people have been killed and 820,000 displaced during the conflict.
The Rwandan military in early August said its forces and Mozambican troops had retaken Mocímboa da Praia, a key port city from Islamist militants in northern Mozambique.
Mocímboa da Praia located in Cabo Delgado province was the rebels' last stronghold and home to one of Africa's biggest gas fields. (End)