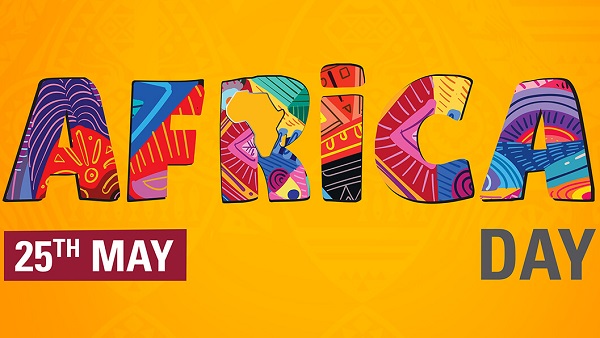 On 25 May 2022, Pan-African Movement-Rwanda Chapter (PAM-Rwanda) in collaboration with the Ministry of Foreign Affairs and International Cooperation and the Ministry of Agriculture and Animal Resources is organizing the African Liberation Day ("Africa Day") under the theme: Building Resilient and Inclusive African Food Systems: Tackling challenges of Nutrition and Climate Change. The celebration will take place at UBUMWE GRANDE HOTEL in Kigali – Rwanda from 16:30 (4:30pm).
On one hand, we invite Africans and people of African descent and friends to celebrate the progress Africa has made towards total liberation including achieving political and economic independence. On another hand, it is an opportunity to highlight the challenges still affecting Africans that need to be addressed for Africa to be fully liberated. The fight against hunger is one of the battles Africa has been losing; every year additional millions of Africans go hungry, food importation is on increase, and malnutrition remains endemic. As we celebrate what we have achieved, Africans need to earnestly reflect on how a continent that possesses the largest fertile arable land cannot feed itself.
In the week leading to the celebration, PAM-Rwanda organised different community outreach activities and media (radio/TV) talk shows raising awareness on food security, nutritious foods and climate change. Community outreach activities through Umuganda included the preparation of field trenches, preparing kitchen gardens and nursery beds in Rwamagana District, and through Ukwitura two houses were constructed for two genocide survivors in Rusizi and Rwamagana Districts. Radio and TV talk shows included topics around the background of African Liberation Day, food security in Africa and climate change.
On the celebration day (25 May 2022), a panel composed of eminent Africans is invited to address issues related to the theme including food insecurity, malnutrition, climate change, intra-Africa trade, and financing Agriculture. This discussion will be live-streamed on YouTube and Isango Star TV, and PAM-Rwanda is inviting you to follow this conversation that will start from 17h'00 (5pm) – online links will be shared on different social media platforms.
Musoni Protais
Chairperson
Pan African Movement (PAM) – Rwanda Chapter