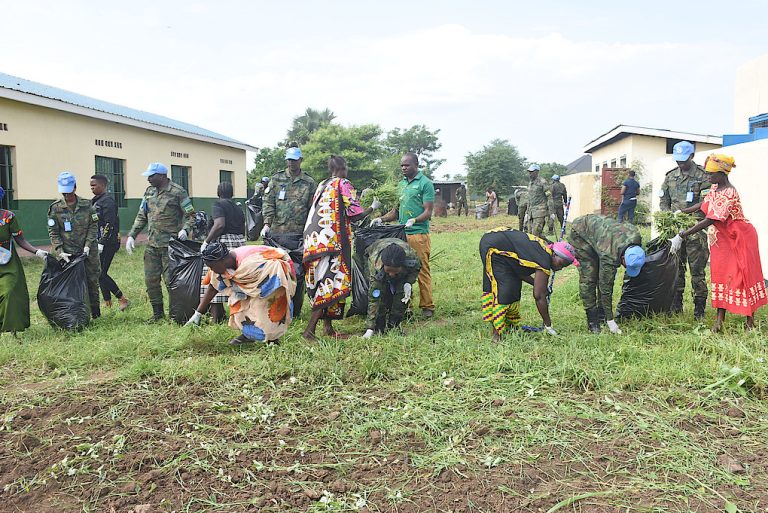 Rwandan peacekeepers under United Nations Mission in South Sudan (UNMISS) and Rwandan community working and living in South Sudan conducted community work (Umuganda) at Kapuri Primary School, Juba Capital City of South Sudan.
These activities were also meant to celebrate the International Day of the African Child in South Sudan. They included general cleaning, tree planting and donation of scholastic materials to the pupils at the primary school.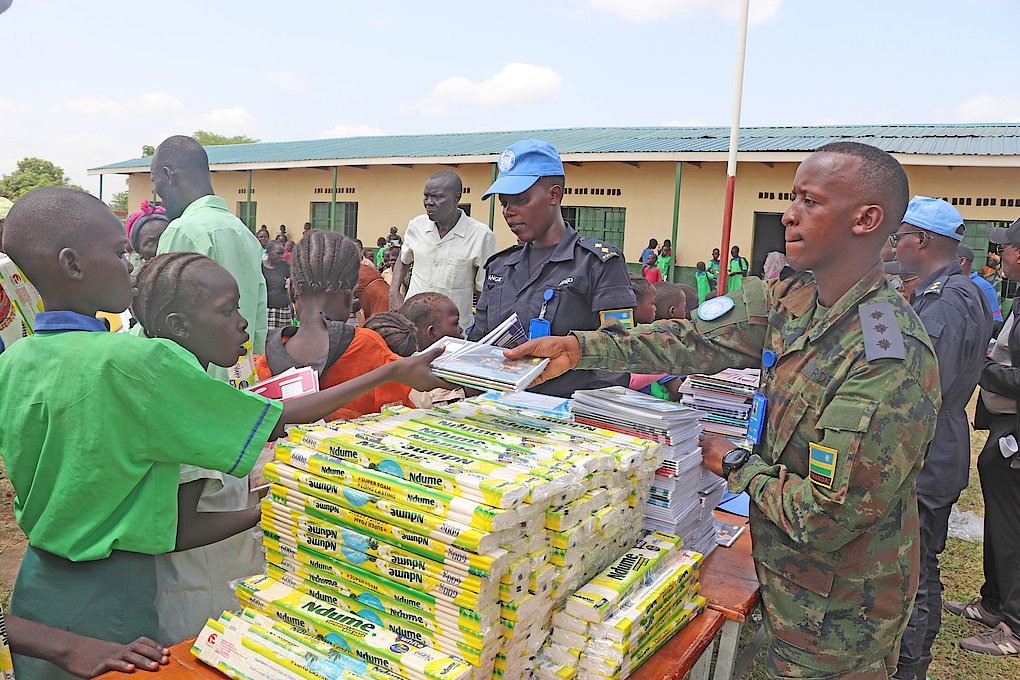 On 16th June 2022, Rwandan peacekeepers also provided free medical services to pupils at Green Sudd Nursery and Primary School in Juba Town.
In his remarks, senior mission representative from Rwanda, Col Frederic ITANGAYENDA said that the activity was meant to support schools and encourage students who dropped out school to resume studies.
The Juba County commissioner, Hon Engr Joseph Richard WANI thanked Rwandan peacekeepers and Rwandan community in South Sudan for the support extended to the local community and urged the peacekeepers to keep up such activities. (End)