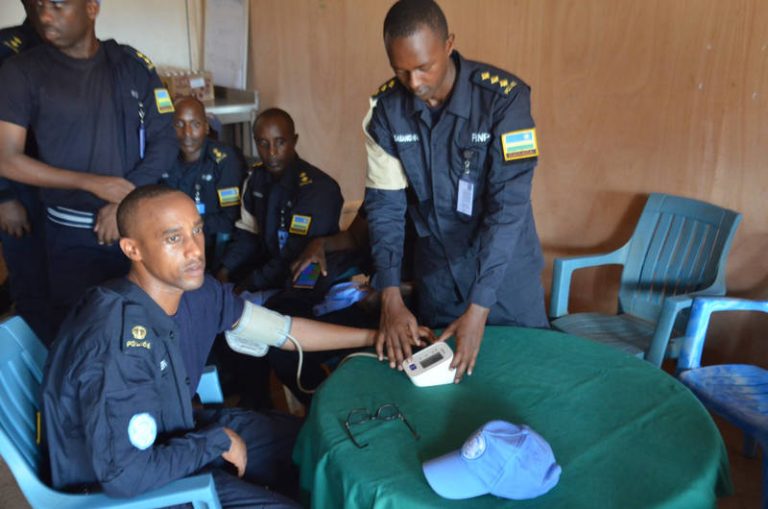 Rwandan Police peacekeepers serving under the UN Multidimensional Integrated Stabilization Mission in Central African Republic (MINUSCA) donated blood to support the CAR national blood bank also known as 'Centre Nationale de la Transfusion Sanguine" (CNTS).'
The voluntary and humanitarian act saw over 140 Rwandan Police peacekeepers of Formed Police Unit-One (FPU-1) and the Protection Support Unit (PSU) donate at least 450 millilitres of blood, each.
The life-saving act graced by MINUSCA Head of Police Component, Commissioner of Police (CP) Christophe Bizimungu, was part of the week-long blood donation exercise to mark the World Blood Donor Day, launched on June 28.
According to MINUSCA leadership, the blood donated by the peacekeepers will "contribute to helping accident victims, sickle cell patients and especially children suffering from anaemia and malaria."
"This is a huge contribution and human security effort of saving lives," CNTS leadership said. (End).