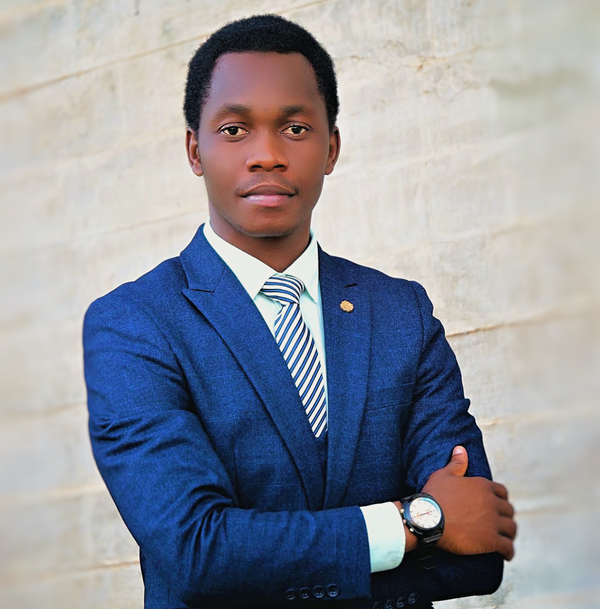 Ernest Mugisha, a 22-year-old student from Kigali, Rwanda, currently studying at the Rwanda Institute for Conservation Agriculture (RICA), has been included in the top 50 shortlist for the Chegg.orgGlobal Student Prize 2022, an annual $100,000 award to be given to one exceptional student that has made a real impact on learning, the lives of their peers and on society beyond.  Ernest Mugisha was selected from almost 7,000 nominations and applications from 150 countries.
The Varkey Foundation partnered with Chegg.org launch the annual Global Student Prize last year, a sister award to its $1 million Global Teacher Prize. It was established to create a powerful new platform that shines a light on the efforts of extraordinary students everywhere who, together, are reshaping our world for the better. The prize is open to all students who are at least 16 years old and enrolled in an academic institution or training and skills program. Part-time students as well as students enrolled in online courses are also eligible for the prize.
Ernest Mugisha is an entrepreneur, public speaker, mentor, and youth advocate whose goal is to improve the living standards of people from underserved communities. Ernest has initiated and led several social impact projects aimed at solving pressing challenges in his native Rwanda and beyond. He is the Co-Founder and Chief Executive Officer for INFIM AG-TRANSFORM AFRICA, a Rwanda based professional consultancy and manufacturer dealing in agricultural production, supply-chain, and project development. Ernest is also the co-founder and Director of MHF, an integrated farming system that allows users to produce foods at home without leaving the house or tilling land. He also founded and currently serves as the Executive Director of PANGELASSA REVIVAL, a non-profit that aims to solve the problems of social exclusion among communities.
A talented and inspiring speaker, Ernest has served as the Public Speaking and Debate Coach and Judge at the iDebate Rwanda, an NGO that is using debate to change the lives of young Rwandans and East Africans by equipping students with public speaking and critical thinking skills. He is also a Mathematics and English peer tutor at university, and has worked for UNHCR, the UN Refugee Agency in Rwanda, as well as United Nations Volunteers in Disaster and Humanitarian Relief where he assisted refugees in resettlement and helped with family reunification.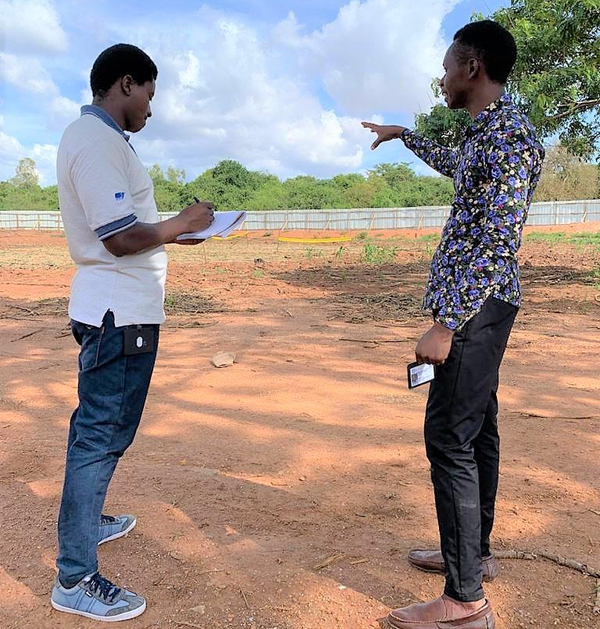 Dan Rosensweig, CEO of Chegg, said:
"Since its launch last year, the Global Student Prize has given incredible students all over the world a chance to share their stories, connect with each other, and reach influencers in education and beyond. Now, more than ever, students like Ernest deserve to have their stories told and have their voices heard. After all, we need to harness their dreams, their insights, and their creativity to tackle the daunting and urgent challenges facing our world.
"Our finalists this year have made a huge impact in areas from the environment to equality and justice, from health and wellbeing to education and skills, from youth empowerment to ending poverty. I can't wait to see how this year's inspiring cohort of changemakers use this platform to make their voices louder, and their work lift up even more lives"
Sunny Varkey, founder of the Varkey Foundation, said:
"I extend my warmest congratulations to Ernest. His story is a testament to the crucial role that education plays in building a better tomorrow for us all. It is the key to solving humanity's greatest challenges, from war and conflict to climate change to growing inequality. As time runs out to achieve the Sustainable Development Goals, it is more important than ever to prioritize education so we can face the future with confidence."
Applications and nominations for this year's Global Student Prize opened on Thursday 27 January and closed on Sunday 1 May. Students are being assessed on their academic achievement, impact on their peers, how they make a difference in their community and beyond, how they overcome the odds to achieve, how they demonstrate creativity and innovation, and how they operate as global citizens.
Last year's winner was Jeremiah Thoronka, a 21-year-old student from Sierra Leone, who launched a start-up called Optim Energy that transforms vibrations from vehicles and pedestrian footfall on roads into an electric current. With just two devices, the start-up provided free electricity to 150 households comprising around 1,500 citizens, as well as 15 schools where more than 9,000 students attend.
The top 10 finalists of the Global Student Prize are expected to be announced in August this year. The winner, who will be announced later in the year, will be chosen from the top 10 finalists by the Global Student Prize Academy, made up of prominent individuals.
If students were nominated, the person nominating them was asked to write a brief description online explaining why. The student being nominated was then sent an email inviting them to apply for the prize. Applicants were able to apply in English, Mandarin, Arabic, French, Spanish, Portuguese and Russian. To join the conversation online follow @cheggdotorg. 9End).
The Varkey Foundation believes every child deserves a vibrant, stimulating learning environment that awakens and supports their full potential. The foundation believes nothing is more important to achieving this than the passion and quality of teachers. They support global teaching capacity and seed excellence and innovation in the next generation of educators. They also founded the Global Teacher Prize to shine a spotlight on the incredible work teachers do all over the world.
Chegg.org is the impact, advocacy, and research arm of Chegg addressing the issues facing the modern student.
Millions of people all around the world Learn with Chegg. Tt's mission is to improve learning and learning outcomes by putting students first. Chegg supports life-long learners starting with their academic journey and extending into their careers. The Chegg platform provides products and services to support learners to help them better understand their academic course materials, and also provides personal and professional development skills training, to help them achieve their learning goals. Chegg is a publicly held company based in Santa Clara, California and trades on the NYSE under the symbol CHGG. (End)