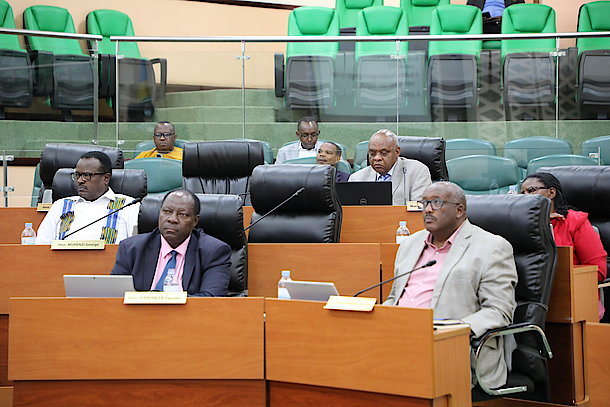 Kigali: The Plenary Sitting of the Senate unanimously adopted the motion of congratulating the President of Rwanda, Paul Kagame and all Rwandans, for the successful organisation of the Commonwealth Heads of Government Meeting (CHOGM) that took place in Kigali, Rwanda. The motion was tabled by Senator Havugimana Emmanuel.
The President of the Senate, Dr Iyamuremye Augustin said, "The motion of congratulation to the President of the Republic aims at acknowledging efforts, commitments and dedications made by people involved in the organization of CHOGM that everybody has overwhelmingly appreciated".
"Participants showed how they were happy with us, and our wish is that we can continue to work better to organise other coming meetings, especially this year, and keep learning from this meeting of CHOGM", he added.
Through the motion moved by Senator Havugimana Emmanuel to the Senate, he stated that despite the post-genocide image that the country undergone after 28 years of the Genocide against the Tutsi, Rwanda has made tremendous efforts in all sectors including infrastructure, service delivery, and after just 13 years after joining the Commonwealth, it hosted the meeting of the Commonwealth Heads of Government Meeting CHOGM.
He expressed his wish to the Senate plenary to debate the way to congratulate the President of the Republic of Rwanda and all Rwandans, especially those who contributed to the preparation and smooth running of the CHOGM. (End)