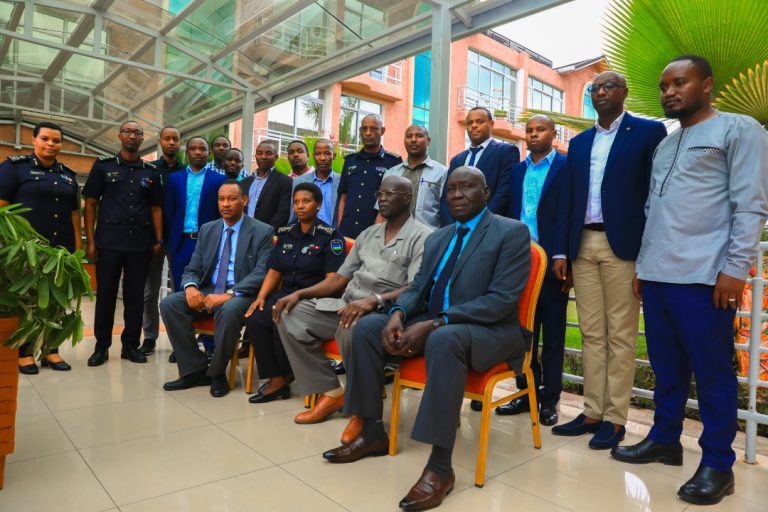 The Deputy Inspector General of Police (DIGP) in charge of Administration and Personnel Jeanne Chantal Ujeneza said that sports is one of the features that strengthens Police cooperation among members of the Eastern Africa Police Chiefs Cooperation Organization (EAPCCO).
She made the remarks while opening a two-day planning meeting for the forthcoming 4th edition of the EAPCCO games, in Kigali.
EAPCCO is a regional 14-member bloc established in 1998 to strengthen police cooperation and joint strategies, share crime-related information and harmonize laws to enhance the capacity of law enforcement agencies to combat transnational organized crime.
The 4th edition of the EAPCCO Games will be held in Rwanda in November. The first planning meeting brought together participants from EAPCCO member countries.
DIGP Ujeneza called for joint efforts and commitment for better coordination and preparations.
"The most important aspects of EAPCCO games are strengthening police cooperation in fighting cross-border crimes, promoting the talents of police officers, and enhancing community policing among police organizations.
This means upholding professional standards and working harder to reflect the best of each country, and embody the highest values," DIGP Ujeneza said.
The EAPCCO, she added, has already demonstrated its value through the practical services and strengthened partnerships among the fourteen member states, and beyond.
DIGP Ujeneza further noted that sports also provides a platform to share best practices and experiences in sport disciplines.
Uganda hosted the maiden edition of the EAPCCO Games while the second and third editions were held in Tanzania and Kenya, respectively. (End)