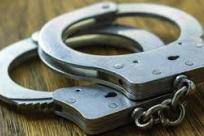 Kigali: Three people in Musanze District have been arrested by Rwanda Investigation Bureau (RIB) in connection with theft of a vehicle owned by Ruhengeri Hospital.
The vehicle, Toyota Land Cruiser with plate number GR 455 D, was stolen on Sunday night, according Dr Abdullah Utumatwishima, the hospital director.
"The development was known on Sunday at around 7pm, it is a white Land Cruiser," he said.
Before it was stolen, the vehicle had been used in the hospital general activities like transportation of medics and inspection of health centres among other activities, RIB said.
The RIB spokesperson, Modeste Mbabazi, confirmed that three suspects were arrested and are detained at Muhoza Police Station in Musanze City Centre.
The detainees include the driver of the vehicle and two gatekeepers of Ruhengeri Hospital.
"Investigations are going on to trace the whereabouts of this public stolen car, once it is found the public will be notified, "Mbabazi said.
He, however, called on the public to provide to investigators as well as local officials any information they may have on the stolen car so as to bring to justice whoever was involved in the offence. (End)