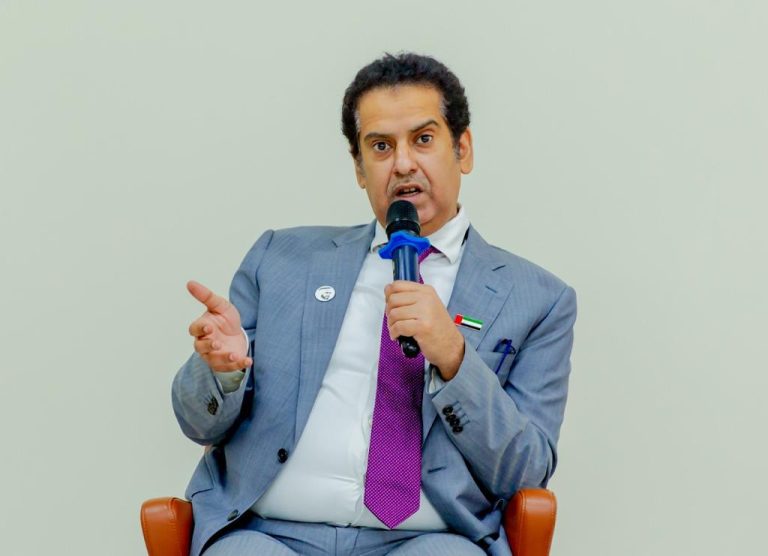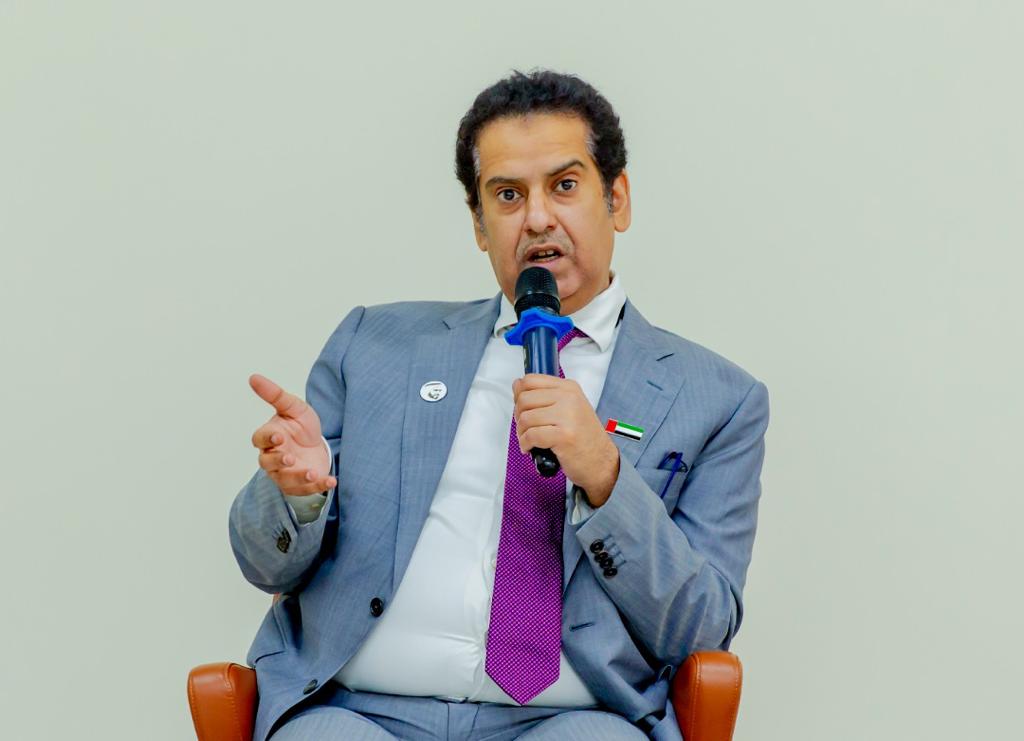 H.E Hazza Alqahtani, the Ambassador of the United Arab Emirates (UAE) to Rwanda has urged students at the University of Kigali (UoK) to take advantage of youth empowerment initiatives that his country is implementing if they want to succeed.
He made the remarks during an interactive session with UoK students on youth empowerment programs in the UAE on Thursday 18th November 2021.
The ambassador explained that UAE has put more efforts in promoting youth inclusiveness as a segment of the population considered the backbone for national development.
Citing an example of the young Shamma Al Mazrui who joined cabinet at the age of 22.
Among others, the youth account for 75% of the taskforce in UAE's Ministry of Education and are assigned more decision making positions.
The Ambassador highlighted that his country has also established a fund to support youth-led projects and created platforms bringing together the youth to exchange ideas on areas of interests paving the way for their progress.
"I should not leave without mentioning that the Government of Rwanda also has such opportunities. It is up to the youth to grab them. I would like to encourage students and the university's management to tap into such opportunities and maximize benefits collaboratively because working together will undoubtedly yield big," he said.
Since 2002, the UAE through the Al Maktoum Foundation has supported Rwanda's education by funding two secondary schools, the Hamdan Bin Rashid Al Maktoum Girls Secondary School for Sciences in Muhanga and the Hamdan Bin Rashid Kimisange Secondary School. Students from these schools have been performing well in national examinations.
For the last at least 10 years, the UAE through the Khalifa Bin Zayed Al Nahyan Foundation has also been 100% supporting the Islamic Secondary School for Sciences whose students have also been performing well in national examinations.
Within the framework of joint action in order to support the education sector in Rwanda, the UAE Government provided scholarships to outstanding students in different UAE universities, through the UAE Technical Assistance Program.
Since 2018, 20 male and female students from Rwanda received UAE Government scholarships at the UAE University in the disciplines of Architecture, Mechanical Engineering, Electrical Engineering, Biology, Biochemistry, and Computer Science.
Among others, 10 Rwandan students were given full scholarships to pursue bachelor's degree programs at Sorbonne Abu Dhabi University in 2019.
The UAE has established an excellent and diversified system of higher education in a very short period.