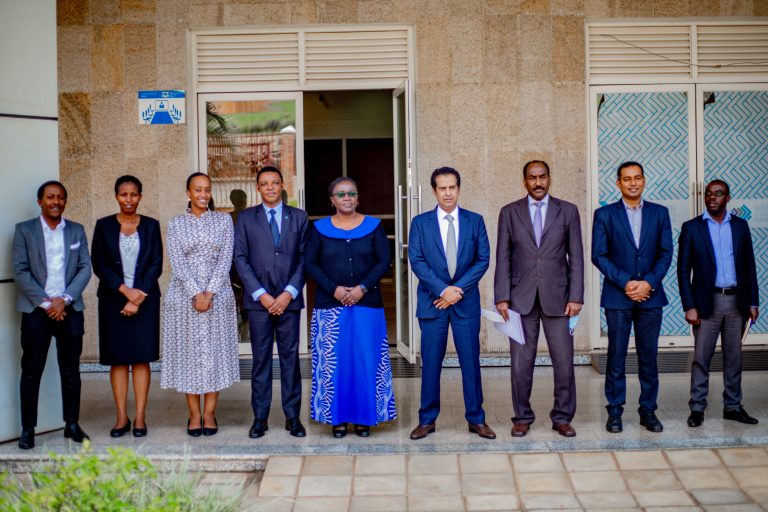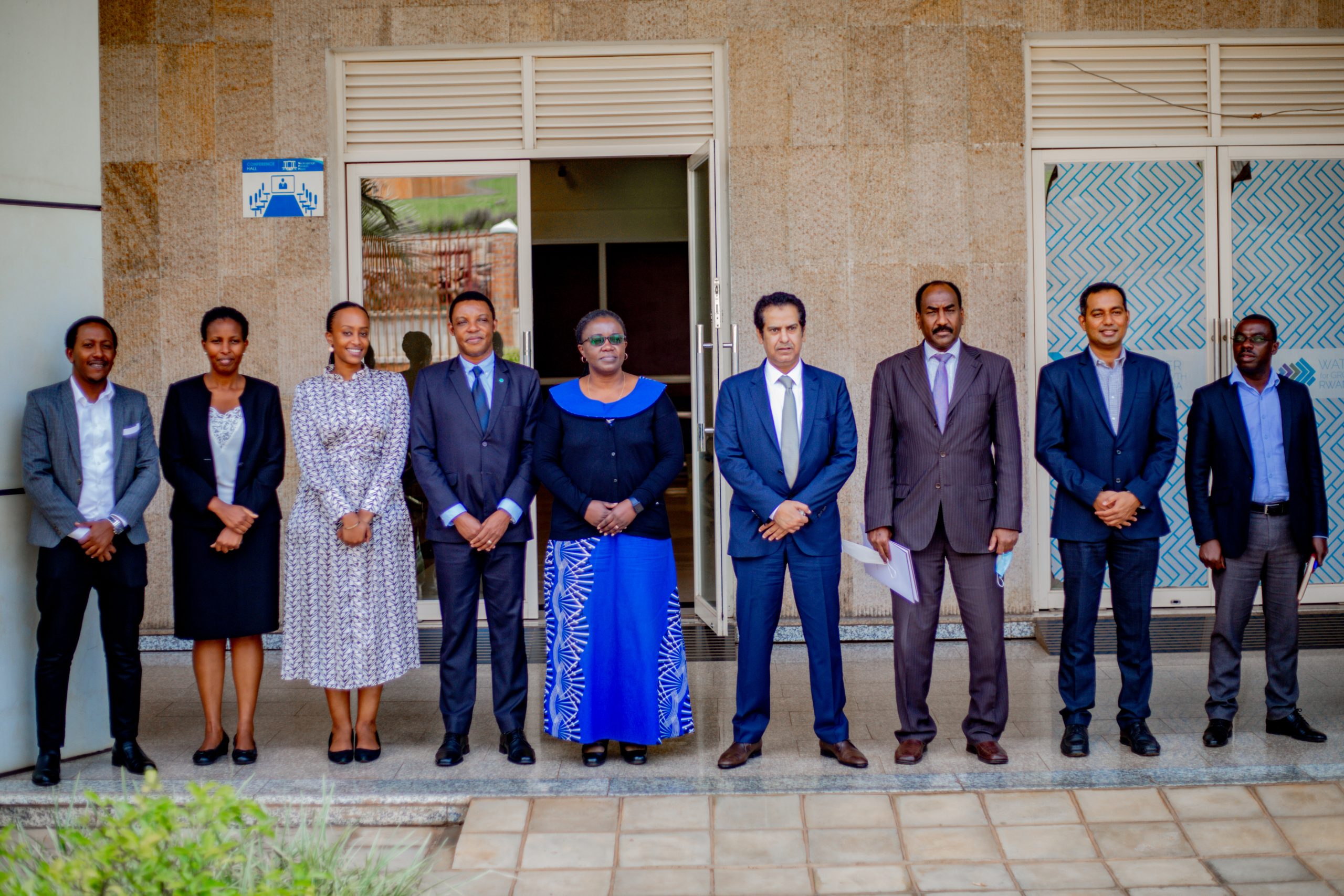 Ambassador Hazza Alqahtani during a visit to the ministry of environment
The Embassy of United Arab Emirates (UAE) show cases of Climate and Environmental Sustainability Efforts at meeting held with Rwanda's Ministry of Environment that aimed at kicks starting a process of supporting and working with each other in implementing sustainable environment initiatives.
The meeting held in Kigali – November 19, 2021 between Rwanda's Minister of Environment, Jeanne d'Arc Mujawamariya and the UAE Ambassador to Rwanda Hazza Alqahtani, explained policies and initiatives including state of the art technology UAE is implementing to address climate change and green growth.
The UAE delegation that consisted of Global Green Growth Institute (GGGI) Rwanda, which is funded by the UAE as a founding member country focused on showcasing opportunities and progress that has been made in UAE.
These include the UAE Centennial 2071 & UAE Energy Strategy 2050; UAE Green Agenda on Transport and Infrastructure; Sustainable Finance; Renewable Energy and Youth Engagement.
The presentation made showed UAE has aligned its economic and development priorities to reduce global warming by the end of the century, invested over $1.5billion in renewable energy projects across 30 countries in the Pacific and Caribbean regions and is among the first countries in the region to ratify the Paris Agreement.
Also UAE has funding sources and already implementing key renewable energy and water waste management programs such as $350 million fund for renewable projects in developing countries and availability of $50m grant funding.
To Address Climate Change new policies have been put in place these include the UAE Vision 2021 to pursue sustainable development that preserves the environment and improves quality of life, UAE Centennial 2071 and UAE Energy Strategy 2050 sets targets to increase share of clean energy in the country's energy mix to 50% by 2050 and diversifying the economy towards a future that is beyond oil.
Amb. Alqahtani said that his job is to connect Rwanda to relevant sources and opportunity especially that funding is available through many UAE initiatives, grants which are open.
"These funds are open to outside countries and this will be of interest to Rwanda following a visit and meeting of both Presidents who have for example talked about exchanging new technology in renewable energy," Amb. Alqahtani said.
The envoy encouraged Rwanda to follow up on the opportunities which will enable the country to meet its green growth and climate resilient ambition.
Rwanda's Minister of Environment, Jean d'Arc Mujyawamariya said Rwanda will be very interested in seeking support and collaboration in waste management, endangered species protection, clean transport and renewable energy among others.
"We also want to have a memorandum with UAE ministry of environment after we had discussion with at the COP26. The UAE has any areas of interest for Rwanda but among the top priority is waste management," Mujyawamariya said. (End).