A team of experts from the United Nations in New York is currently in Rwanda from 18th to 21st October 2021 to conduct the quadrennial survey regarding the expenses related to training and preparation of troops for the UN peacekeeping operations.
Michael Mulinge Kitivi, the head of the delegation and Director of Uniformed Capability Support Division at UN Headquarters, said that they are working with Rwandan counterparts to collect and verify data that will be reviewed by the UN General Assembly and it will inform the General Assembly on its decision to increase troop allowances.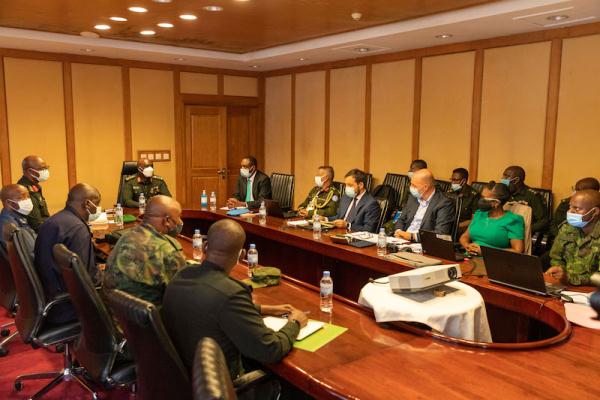 "Rwanda is a major troop contributing country that is why it fits in the criteria of the countries that we need to get data from" he said adding that they will collect data from ten countries and Rwanda was the first country they are visiting.
Mr Mulinge Kitivi and delegation were received today at RDF Headquarters, Kimihurura.
Mulinge also held discussions separately with the RDF Army Chief of Staff, Lt Gen Mubarakh Muganga and the Air Force Chief of Staff, Lt Gen J Jacques Mupenzi. (End)