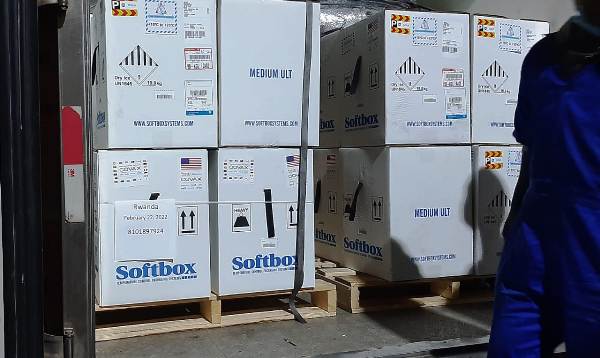 As part of the continued U.S. commitment to improving health in Rwanda, the United States donated an additional 999,180 doses of Pfizer COVID-19 vaccine as a gift from the people of the United States to the people of Rwanda.  This latest amount brings the total U.S. donation of COVID-19 vaccines to Rwanda to 5,295,630 doses.  Through this gift, the United States continues to partner with the Government of Rwanda to protect the health of the Rwandan people.  The vaccine doses arrived at Kigali International Airport on the evening of February 24, 2022.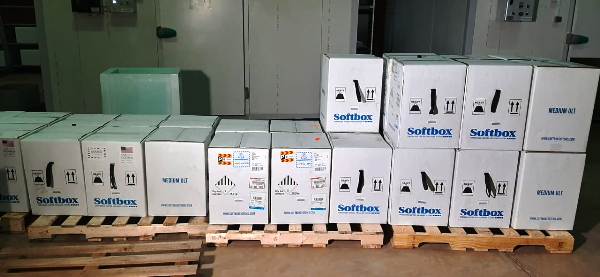 "The U.S. donation of more than 5 million doses, including nearly 1 million doses that arrived tonight, demonstrates the priority the United States places on ending this pandemic, and the importance of our partnership with Rwanda to improve health," said U.S. Embassy Chargé d'Affaires Deb MacLean. "We encourage everyone to take advantage of these vaccines to protect yourself, your family, and your community."   
Since the start of the pandemic, the United States committed nearly 30 billion RWF to combat COVID-19 in Rwanda. This includes donations of vaccine doses, personal protective equipment, COVID tests, ventilators, vehicles,and handwashing stations, as well as substantial financial and technical support.
The United States pledged to donate at least 1.1 billion doses of COVID-19 doses globally by 2023. As we work together with COVAX, WHO, UNICEF, and partner countries, U.S. leadership in the fight against COVID-19 remains steady and strong —to make sure vaccines are delivered where they are needed most to end the pandemic.