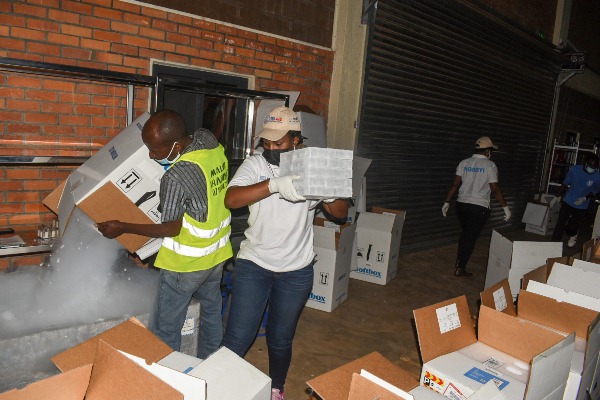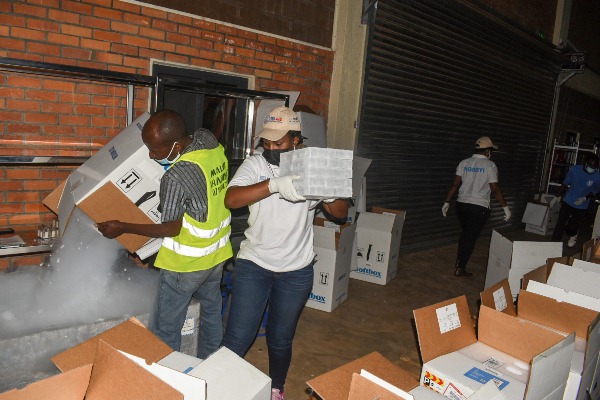 The United States last night delivered to Rwanda an additional 1,000,350 doses of the Pfizer COVID-19 vaccine as part of U.S. commitment to work with the people and Government of Rwanda to promote better health. 
This gift from the American people, which arrived at Kigali International Airport overnight on January 15, brings the total of U.S.-donated COVID-19 vaccines to Rwanda to more than 4 million doses already delivered!
This shipment of vaccines is part of the United States ongoing support for the global COVAX program and includes the 1 billionth vaccine dose distributed through this program!
The United States is pleased to partner with the Government of Rwanda and to be a part of Rwanda's success of meeting the World Health Organization target of vaccinating 40% of its population against COVID-19 by the end of 2021. The United States celebrates with Rwanda on reaching this goal!
The 4,296,450 vaccine doses that the United States has already donated and delivered to Rwanda are part of the Biden-Harris Administration's commitment to share U.S. vaccine supplies with the world.
The U.S. Government has already shared more than 373 million vaccine doses with 110 countries around the world and is committed to donating 1.2 billion vaccine doses in total. (End)