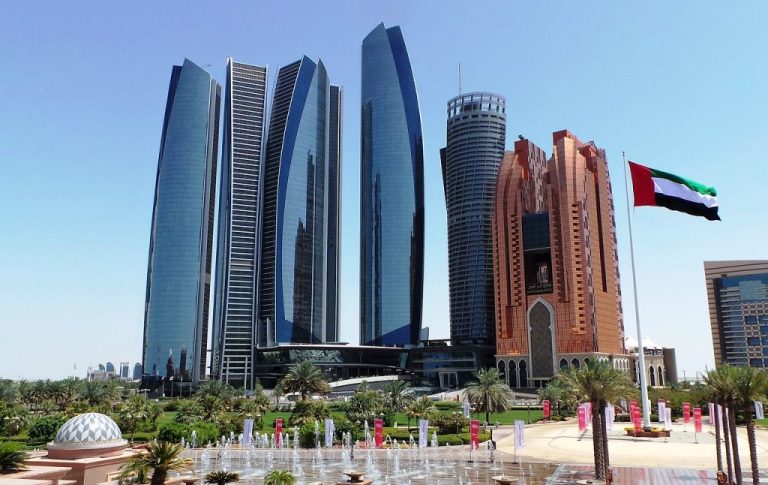 The United Arab Emirates (UAE) is one of the few countries in the world that runs on smart economy, with a low-tax environment and no personal taxes. The country's political stability has ensured progress, massively investing in infrastructure, eased connectivity, availed affordable luxury, and foreign ownership in major industries guaranteed.
With a stable, secure environment and investor-friendly legislation, the UAE is an ideal destination for investment. This land of new opportunities for investment across both mainland and free zone jurisdictions targets USD 150 billion of inward foreign investment in the next nine years.
The UAE has enacted investor friendly laws like the 2018 Foreign Direct Investment Law and has an objective to being one of the 10 biggest global investment destinations by 2030. The country's aspirations have laid out a red carpet for investors, innovators or adventurers.

Investment opportunities
The UAE is considered one of the most attractive investment destinations in the world. It provides an ideal business environment for investors and entrepreneurs with excellent infrastructure facilities, exceptional human resources and services, as well as an emphasis on smart governance.
The country has invested in the right enablers, the quality of the UAE's infrastructure is one of the world's best from transport to power and telecommunications, as well as green energy.
The UAE Government put Foreign Direct Investment (FDI) a national priority with its many great opportunities in traditional and emerging sectors. This has led to focusing efforts on improving the ease of doing business, incentivizing economic diversification, and investing in logistics infrastructure.
These efforts have already resulted in substantial FDI inflows, with the UAE ranked first regionally in attracting FDI, according to the UN World Investment Report 2021. The UAE Government's forward-looking agenda aims to reinforce this upward trajectory, as outlined in Vision 2021 and the Centennial Plan 2071, which has already positioned the UAE as a world-leading trade and investment gateway.
With its strategic geographic location, the UAE is directly connected to more than 250 cities around the world, making it a major player in the international trade, with its expanded networks of shipping lines reaching more than 400 cities.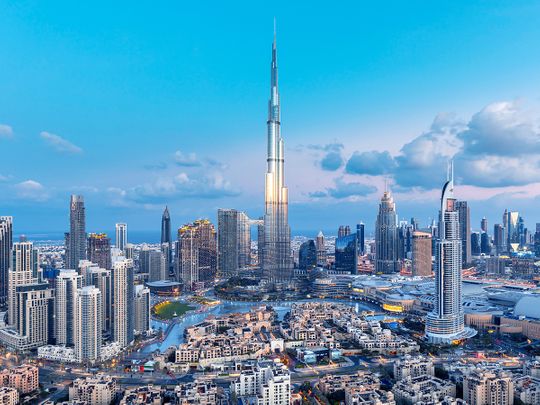 The UAE is home to 10 civil airports, 27 airline licenses, 105 cargo companies, 12 commercial ports with a capacity of cargo tonnage of 80 million. With two of the world's top 50 container
ports in the UAE, with Dubai featuring among the top ten, it is no surprise that 60 percent of cargo destined for Gulf Cooperation Council (GCC) states arrives via the UAE's seaports.
In addition to port and logistics infrastructure, the UAE boasts the most advanced digital infrastructure in the region, ranking first in the Arab world and eighth globally in the Online Services Index (OSI) by the UN E-Government Development Index (EGDI). The UAE was also ranked seventh globally in the Telecommunication Infrastructure Index (TII) in the same report. The pace of investment isn't slowing either, with the UAE ranked third globally for its investment in infrastructure projects and in infrastructure facilities, according to Site Selection Magazine's Global Groundwork Index for 2020.
With many diversified investment opportunities, let us showcase a few unique areas that offer extraordinary opportunities to investors.
Research and development (R&D) is a top government priority in the UAE, as it underpins the country's rapid growth. Various campaigns and efforts have recently been launched to
support R&D in the UAE, such as the R&D Governance Policy announced in 2021, which resulted in the establishment of the Emirates Research and Development Council. In addition, a new National Guide for Measurement of R&D Expenditures in the Government Sector has been launched, and an Advanced Technology Research Council established.
Food and agriculture is another area that has been opened 100 percent to foreign ownership. Food production and processing, as well as agriculture is receiving unprecedented interest amongst investors.
"Being in a country where water is scarce, the country understood that to be able to be food secure, we have to be a hub of food trade." HE Mariam Al Mheiri, UAE's Minister of State for Food and Water Security notes.
As the premise behind the UAE Vision 2021 is to create a successful knowledge-based economy, and there is no success without good health, part of the Vision aims to create a world-class healthcare system. Ongoing reforms currently being undertaken in the healthcare system are also in line with various emirate-level plans to develop improved healthcare.
According to HE Abdul Rahman Bin Mohammed Al Owais, Minister of Health & Prevention, "A country's progress and development are defined by the sound mind, body, physical and mental safety and well-being of its citizens and residents.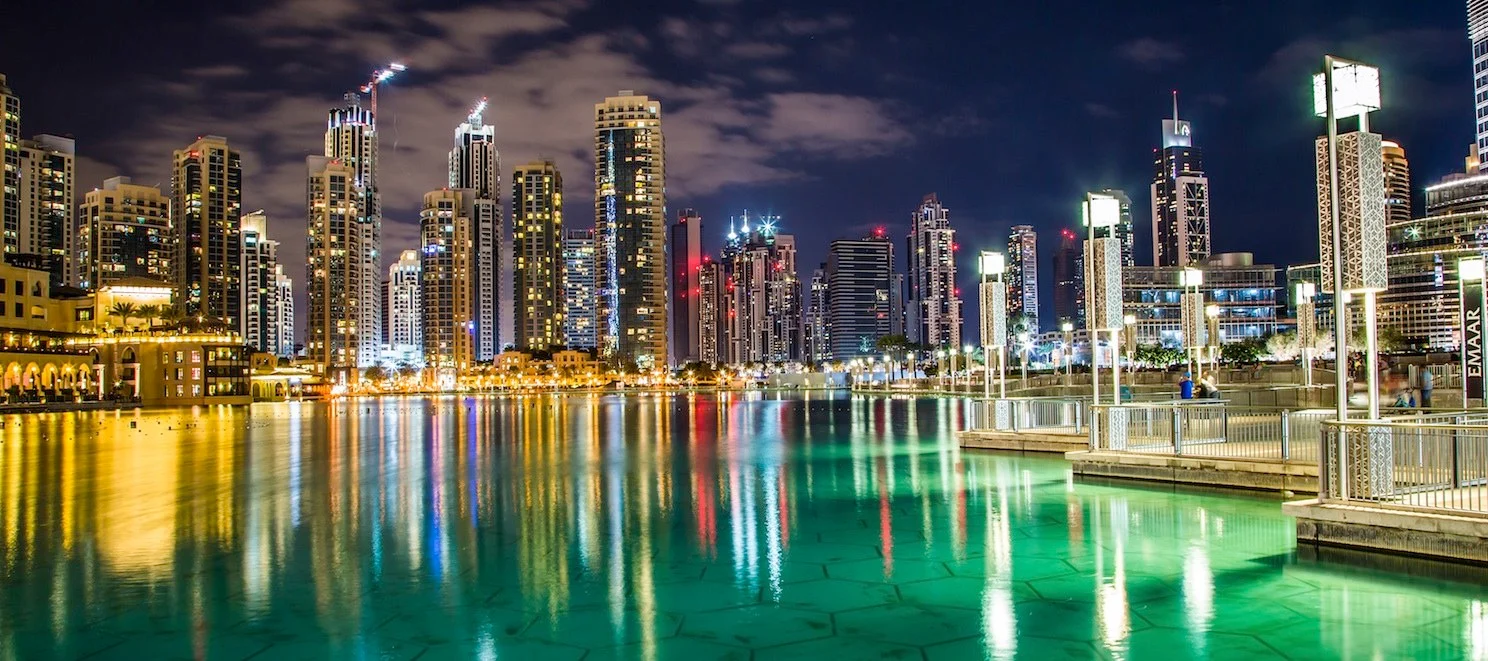 As part of the UAE's efforts to establish a competitive knowledge economy, it has invested heavily in creating a world-leading regulatory framework for IT / AI ventures, as well as providing infrastructure to build the best possible tech-investment ecosystem for start-ups, SMEs, and multinational corporations.
While the UAE's pharmaceutical market presents significant growth opportunities for multinational drug makers. In particular, the expansion of private healthcare coverage and the modernization of health infrastructure will continue to drive prescription market growth.
Another focus area is manufacturing, where plans are to more than double the contribution of industrial manufacturing to the UAE's GDP to 25 percent. Industrial manufacturing lies at the heart of Operation 300bn, a government strategy launched in 2021 that aims to develop the country's industrial sector and enhance its role in stimulating the national economy.
It is worth noting that beyond those areas mentioned above, specialized manufacturing for aviation, as well as shipbuilding have emerged in the UAE in recent years off the back of a number of successful joint ventures between foreign investors and UAE companies. Such ventures are supported through the multitude of free zones which focus on industrial manufacturing across the various emirates, and which tie in to the UAE's strength as a major logistics hub, particularly around ports and airports. Investors could leverage know-how and best practice from the successful aerospace manufacturing industries in the UAE, as well as the Government's focus on high-tech automation, to enable production of higher-value products. (End)
For more information on investing in the UAE, please visit Invest Emirates at www.investemirates.ae
By Embassy of the United Arab Emirates in Rwanda