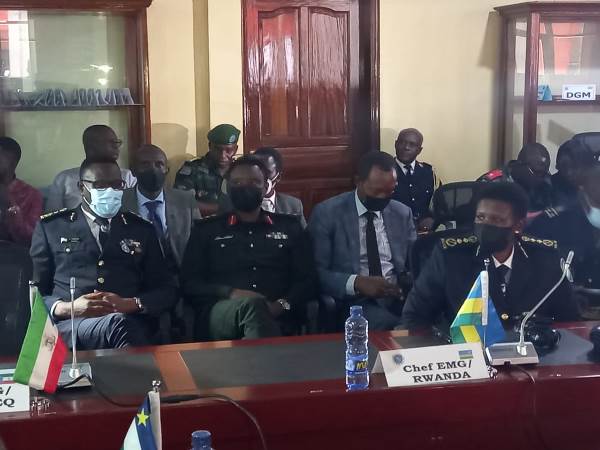 The Deputy Inspector General of Police (DIGP) in charge of Administration and Personnel, Jeanne Chantal Ujeneza attended the Commission for Economic Community of Central Africa States (ECCAS) meeting held in Kinshasa, DRC.
The virtual and physical meeting included a session for experts, the heads of military and police components session as well as the ministers' session.
It analyzed and discussed the regional political and security situation in some of its eleven member countries.
They also examined the operationalization of the Committee of Elders, and link documents that will regulate the Multinational Force of Central African Economic Community of member states (FOMAC).
The meeting was in line with the revised protocol of the Central African Region Peace and Security Council (COPAX) adopted in December 2019.
ECCAS aims to develop capacities to maintain peace, security, and stability as essential prerequisites for economic and social development; to develop physical, economic, and monetary integration; to develop a culture of human integration and to establish an autonomous financing mechanism for ECCAS. (End).