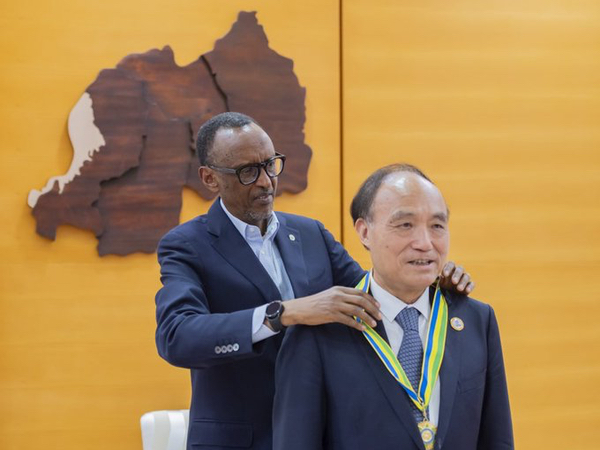 Today, President Kagame awarded International Telecommunication Union Secretary-General Houlin Zhao the National Order of Honour, Agaciro.
It is in recognition "of his distinguished service as the leader of ITU during a very consequential period for the globalization of telecommunications technology" according to a statement from the State House.
Agaciro Agaciro is awarded to a Head of State/Government, the head of an international organization, or another high-ranking official who has distinguished themselves through actions that significantly promote the common good, in Rwanda and beyond, in political, economic, or social domains.
This happens at a time when Kigali is hosting the World Telecommunication Development Conference (WTDC) since June 6 to 16, organized by ITU for the first time in Africa.
Houlin Zhao is the Secretary-General of the International Telecommunication Union (ITU). He was first elected at the 2014 Plenipotentiary Conference in Busan, and re-elected at the 2018 Plenipotentiary Conference in Dubai.
ITU is the specialized United Nations Agency for Information and Communication Technology (ICT), working on promotion, collaboration, and standardization. (End)