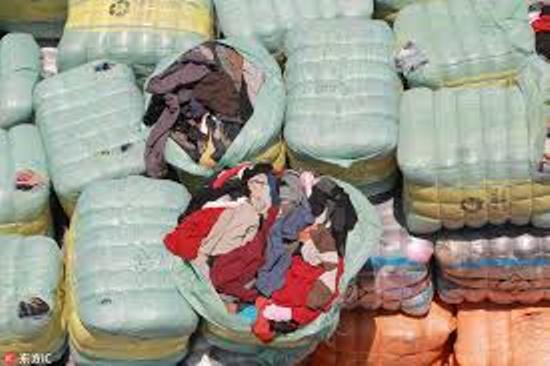 Kigali: The Revenue Protection Unit (RPU) intercepted at least 53 bales of smuggled used clothes in Rubavu District that had been smuggled in country from neighboring Democratic Republic of Congo (DRC).
The bales of second-hand clothes were recovered from two neighboring houses located in Gisenyi Sector.
"Some residents gave us information after they became suspicious of the goods the two women had stockpiled in their houses. We immediately planned an operation in partnership with area local leaders, and indeed they recovered 53 bales in the two houses," Chief Inspector of Police (CIP) Innocent Gasasira, the Western Region Police Spokesperson, said.
"33 bales were recovered from the house of one Farida Nyirasafari and 22 others in the house of one Farida Mukandekezi. Both women are the prime suspects, who had evaded taxes worth about Rwf7.2 million," he added.
He warned that Rwanda National Police (RNP) and RPU in particular increased operations against fraud and smuggling, but commended the role of the general public in reporting people involved.
RPU is a Rwanda National Police arm attached to Rwanda Revenue Authority (RRA) to fight fraud and smuggling, and other dubious businesses aimed at evading taxes.
Late last month, RNP marine unit in Rutsiro District intercepted 369 bales of second-hand clothes and shoes that had been smuggled into the country through Lake Kivu. The smuggled merchandise weighing about 10.5 tonnes, had evaded taxes amounting to over Rwf48.7 million.
Under the East African Community Management Act, which is applicable in Rwanda, seized smuggled goods under article 199, are auctioned. A vehicle intercepted with smuggled goods is also auctioned and the driver slapped a fine of US$5000. (End)