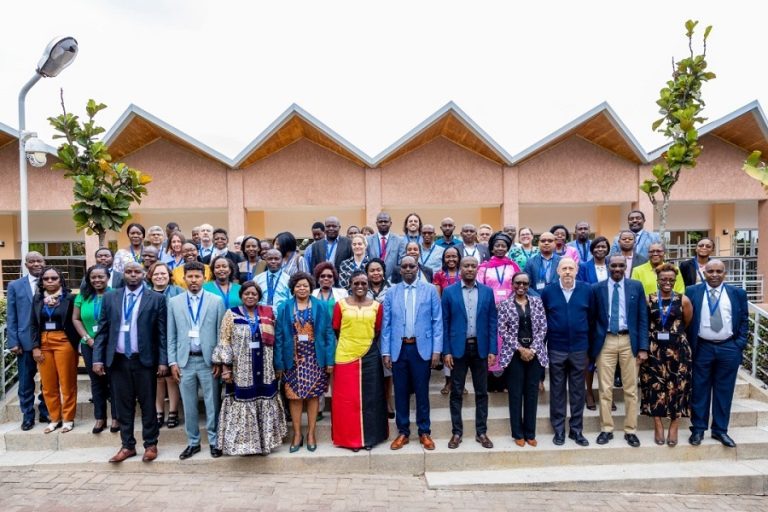 Rwanda hosted RBM's 11th Annual Case Management Working Group (CMWG) on 28-30 June 2021 at Lemigo Hotel. The meeting's theme was, "Access to quality care and mitigating Anti- Malaria Drug resistance".
The Minister of Health in Rwanda, Dr. Daniel Ngamije, at the opening ceremony showed the progress of Rwanda in the fight against Malaria.
"Rwanda has recorded progress where we sustained malaria control interventions with a focus on community case management by Community Health Workers in reducing Malaria Burden from 2016 to 2021: Malaria cases dropped from 4.8 Million to 1.1 Million, Severe Malaria Cases dropped from 18T thousand to 2 Thousand, and finally Deaths dropped from 700 to 69." Said Dr. Ngamije
According to Prof Claude Mambo MUVUNYI, Director General of Rwanda Biomedical Centre (RBC), Home grown solutions have been a key ingredient in combating malaria
"In Rwanda we have prioritized access to the most efficacious Malaria treatments as from the home grown solutions to respond to Malaria using community health workers." Said Prof Muvunyi.
Innovations in Malaria prevention include solutions such as drone-based larviciding in targeted areas made possible through multi-sector collaborations with the Ministry of local government (MINALOC), Ministry of agriculture (MINAGRI), Ministry of environment(MOE), Ministry of Education (MINEDUC), the private sector and local NGOs as well as through community engagement with Community Health Workers (CHWs), farmers and mining company staff.
In addition to the above, Prof MUVUNYI also mentioned, "Rapid diagnostic testing in Rwanda is estimated to be over 95 percent, thanks to the great work that is being done by Community Health Workers."
Presenting the general picture of the fight against Malaria in Rwanda, Dr. Aimable MBITUYUMUREMYI, the Division Manager of The Malaria, Neglected Tropical Diseases and Other Parasitic Diseases Division (MOPDD) highlighted the next target groups of focus to eliminate malaria
"In order to reach our 2030 goal, we have to focus on providing access to mosquito nets and mosquito repellants, to an often neglected demographic group. This includes security guards, sex workers, farmers and miners." said Dr. MBITUYUMUREMYI.
The annual Case Management Working Group (CMWG) is a forum where all constituencies can come together to build consensus on complex strategic issues concerning scaling up implementation of policies for malaria case management, and on synthesising and disseminating evidence-based best practice. (End).