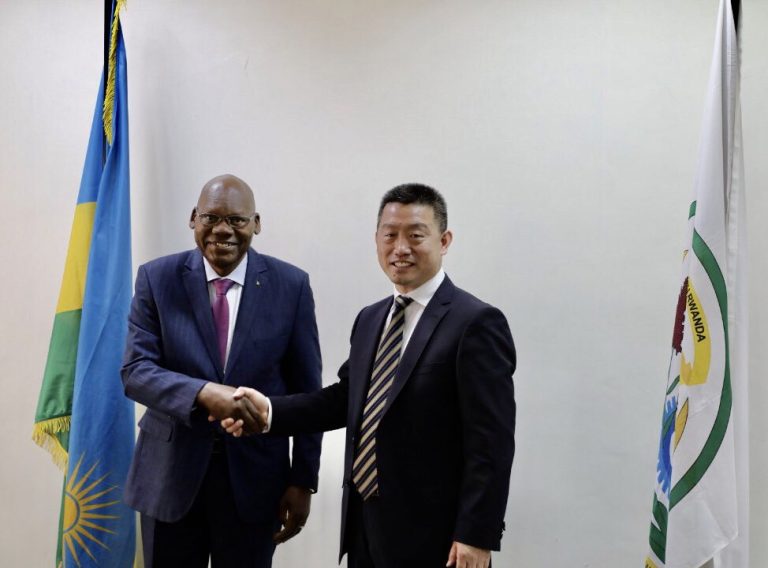 Senate President, Augustin Iyamuremye, met with Wang Xuekun, Ambassador of China,  and congratulated him on his appointment to represent his country to Rwanda. 
Augustin Iyamuremye and Ambassador Wang Xuekun commended long-existing bilateral political and socio-economic cooperation between China and Rwanda.
"The partnership between our two Parliaments is very important. It plays a great part in bilateral cooperation, mainly they [MPs] work together to promote our friendship and cooperation," said Wang Xuekun, the new Ambassador of China to Rwanda
"Our bilateral relations between Rwanda and China started in 1971. China contributed to various sectors including but not limited to infrastructure, trade, and education.
We commit to further strengthening the cooperation for our people's interests", the President of the Senate of Rwanda, Augustin Iyamuremye, emphasized.
Ambassador Wang Xuekun arrived in Kigali on May 22nd and presented the copy of his letter of credence to the Rwandan President Paul Kagame on August 9th. (End)