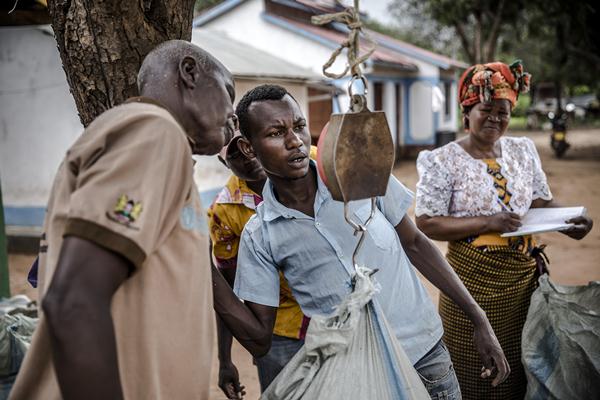 By Nomathemba Mhlanga and Victoria Mwirichia*
The outbreak of COVID-19 has seen livelihoods disproportionally affected and the vulnerability of various sectors, key among them agriculture, exposed. Agriculture has been one of the worst affected sectors in Africa, mostly due to the various essential protective measures implemented, to curb the spread of COVID-19.
The measures included the closure of national and international borders, curfews, closure of business operations, restrictions on movement and gatherings. These measures have led to reduced agricultural production and productivity, and have interrupted market systems, particularly of the agro-food sector. Despite the gradual reopening of most economies on the continent, the impacts of COVID-19 on jobs and livelihoods linger.
A report published by McKinsey & Company indicated that approximately one third (100 million of the 300 million) of informal jobs in Africa was at risk since they are in sectors that have been gravely impacted by COVID-19. A majority of Africa's informal-sector workforce is involved in subsistence agriculture. According to the Food and Agriculture Organization of the United Nations (FAO), 62 per cent of Sub-Saharan Africa's population depends on agriculture for income and employment, primarily in family farms. Also, agriculture remains the most important employment source for youth and women in the region.
Even before the onset of the COVID-19 pandemic, African youth faced severe economic and social challenges due to unemployment and underemployment. Africa has the world's youngest population, with more than 600 million people under the age of 24 and more than 750 million under the age of 35. Given the right opportunities, youth could drive inclusive economic growth across the continent. Young people account for around 35 per cent of the workforce in sub-Saharan Africa. The growing youth population, without matching jobs or occupation, is challenging Africa's ability to meet the demand for jobs, which has pushed many to migrate out of rural areas and across borders.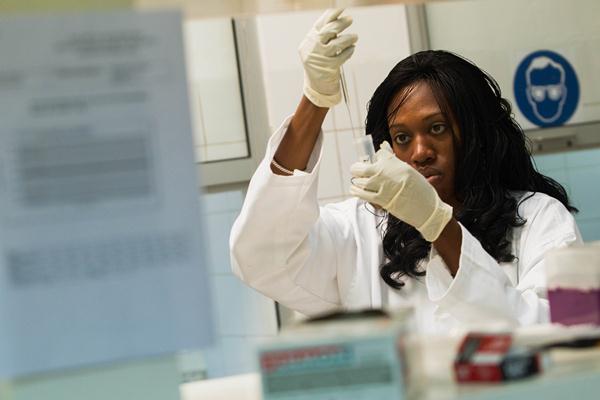 The pandemic therefore only exacerbated already existing challenges. Past experiences of economic meltdowns have proven that youth labour markets are generally the hardest hit as youth are usually the first out due to the lack of safety nets to safeguard and guarantee jobs and business opportunities.
Inclusive response and recovery through sustainable value-chain approaches, to ensure food security in Africa.
The full impacts of COVID-19 are yet to be assessed; however, there is evidence that Africa's food systems and commodity value chains are struggling. For instance, in Eastern Africa, exports of coffee, tea, fresh produce and cut flowers shut down following the closure of auction centres and a significant drop in demand of these products at the global markets. In Ethiopia, trade and export of vegetables were disrupted by travel bans on trucks carrying produce, reduction of input importation from China due to COVID-19 restrictions. Restrictions on movement also caused significant disruptions of the international veterinary supply chains, thus affecting the trade of livestock and meat products along the Horn of Africa corridor through Somalia and Sudan.
For a continent with a dominant youth population, policymakers and development practitioners must be inclusive of youth when designing COVID-19 response and recovery measures in the agricultural sector. As economies open up, necessary actions that need to be taken.
Updating national youth in agribusiness strategies in collaboration with youth stakeholders will help to translate political commitment into actionable programmes. Policy actors should ensure collaboration with national statistical offices and research institutes to gather disaggregated evidence on the impact of the crisis by age group to track inequalities and inform decision-making.
Other essential interventions include: promoting age diversity in public consultations and state institutions to reflect the needs and concerns of different age cohorts in decision-making; aligning short-term emergency responses with investments into long-term economic, social and environmental objectives to ensure the well-being of future generations; and creating an enabling legal, regulatory and administrative environment for youth to actively participate in trade and opportunities presented by the African Continental Free Trade Area.
Leveraging digital tools and data so young people engage effectively in agricultural e-Commerce and other platforms to guard market access/ value chains against future shocks and disasters is essential to attract youth. Moreover, investing in youth-run innovation and micro, small and medium-sized enterprises (MSMEs) ensures their sustainability. Building their capacity and skills to improve employability and entrepreneurship are key.
Many countries aim for 'green recovery' plans to COVID-19 because it exposed and acted as a threat-multiplier to the existing vulnerabilities in rural areas and agricultural sectors. The FAO COVID-19 response action encompasses the above action points on youth and calls for new and renewed partnerships at the centre of its coordinated response.
The agriculture sector employs approximately 62 per cent of Africa's youth aged between 15 and 34 years. There is a large and untapped reservoir of employment and agripreneural opportunities in some segments of value-addition agriculture, such as in horticulture and floriculture, and agri-processing. However, opportunities in these sectors are often not fully exploited as most youths opt for urban-based opportunities that seem to be more attractive to them. There remain, however, vast opportunities in agriculture value chains.
Agricultural value chains offer a sustainable and efficient means of dealing with socio-economic shocks, including sustaining volatile employment and entrepreneurial markets. Additionally, they have significant impacts on food systems since they enhance economic sustainability by creating added value, higher incomes and wider income-generating opportunities.
For youth to reap the optimal benefits from agriculture value chains, an enabling policy environment is critical. It will help regulate value-chain players and avail the necessary incentives for youth to invest and grow. (End).
* This OPED was developed by two of SFE's technical experts (Nomathemba Mhlanga & Victoria Mwirichia)