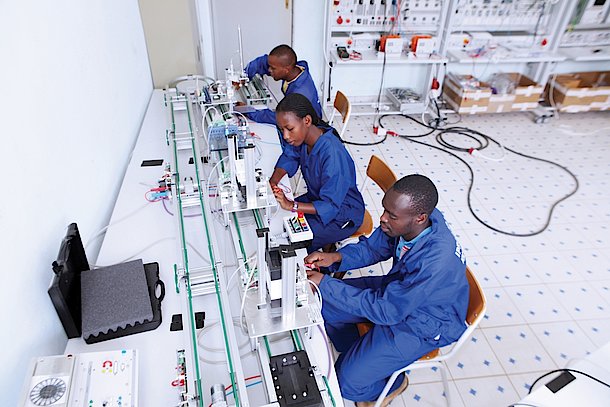 Participants at the 80th Development Partners Coordination Group (DPCG) acknowledged good progress made in implementing the National Strategy for Transformation (NST-, 2017-2024) and emphasized the need for joint efforts to achieve targets that are lagging behind.
The quarterly DPCG meeting brought together Development Partners and Government to discuss the mid-term review of the NST1 which serves as the main implementation tool for the Vision 2050. The review was initiated in 2021 at a time where the impact of the covid-19 pandemic was still unravelling. It was therefore noted that some of the gains made through NST-1 implementation could have been adversely impacted by the COVID-19 pandemic notably; poverty reduction, employment, school enrolment, nutrition and others. The efforts to contain the pandemic and its effects were appreciated including; scale up of vaccination, the economic recovery plan and emergency social assistance programmes. Discussions also highlighted the need for strengthening measures to mitigate the impact of shocks such as pandemics and the current rising global and domestic prices.
Chairing the DPCG forum Minister of State in Charge of National Treasury Richard Tusabe underscored that the NST-1 mid-term review provides the opportunity to take stock of some of the areas that have performed well but most importantly focus on key areas that still lagging behind.
"This forum will be very important in discussing key, strategic and cross-cutting issues that are critical to keep the pace towards the achievement of our shared agenda, the National Strategy for Transformation One," Minister of State Tusabe said.
The DPCG Co-chair and One UN Resident Coordinator Mr. Ozonnia Ojielo said that the review's overall objective was to assess the mid-term progress made against the expected outcomes of NST-1 and to generate lessons to inform subsequent planning and implementation of the remaining part of NST-1 and Vision 2050.
"The NST-1 midterm review shared is informative and helpful, it includes a wealth of data on various aspects of its economic, social and governance pillars. Development partners have noted good progress in the implementation of NST-1 and have subsequently provided recommendations for additional analytical work to achieve NST-1 targets," Mr. Ojielo said.
Going forward DPCG participants resolved to tackle key areas of strategic importance in order to get back NST-1 progress on track. These including improving agriculture productivity, strengthening employment and job creation, integrating climate change and disaster risk management into national planning and budgeting processes, improving the quality of education and health, mobilizing resources to support private sector investment as well as supporting micro, small and medium enterprises.
DPCG is a quarterly forum that brings together senior Government officials and Rwanda's key development stakeholders to discuss priorities and challenges in meeting the country's development objectives and targets. (End)