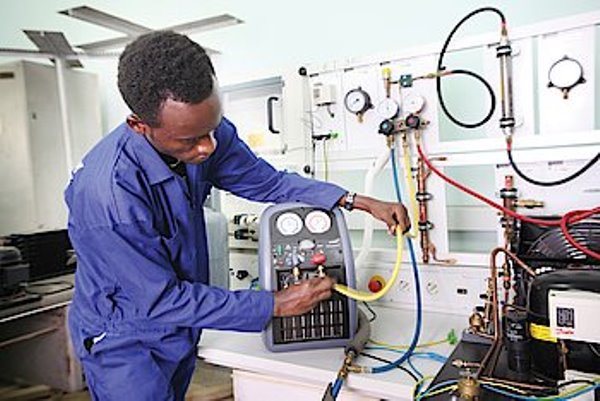 The Government of Rwanda decided to reduce 30% of the school fees for TVE schools with the decision taking effect in the 3rd term of the 2021-2022 academic years, to facilitate all Rwandans to take full advantage of TVET programs and TVET opportunities.
The decision was announced by Rwanda TVET Board in a communique which stated that this was done after a one-month countrywide TVET Public awareness campaign where expensive TVET education cost was among the issues raised by parents, thus preventing them from enrolling their children in TVET related options.
In an interview with Rwanda Television, Minister of State in Charge of ICT and TVET, Claudette IRERE said, "The decision to reduce the school fees by 30% will support the Government objective to enroll 60% of the students who completed their secondary ordinary level to TVET schools by 2024."
She further added that the Government provided 5 Billion Frw to supplement this reduction and that the increment of the budget is a continual process to cover all other needs in the TVET area, like the number of qualified TVET trainers, infrastructures, consumables and curricula aligned to the labour market needs.
The TVET system in Rwanda is divided into three categories: category one consists of Level 3, 4 and 5 which enroll students who complete their senior three courses and have to study for a period of 3 years to get a certificate and continue with Higher education upon their wish; category two comprises Level 2 which offers short TVET course from 6 months to one year; lastly there is Level 1 with TVET short courses which last 3 to 6 months , this last category has the particularity to enroll candidates with only basic literacy and numeracy skills. (End)