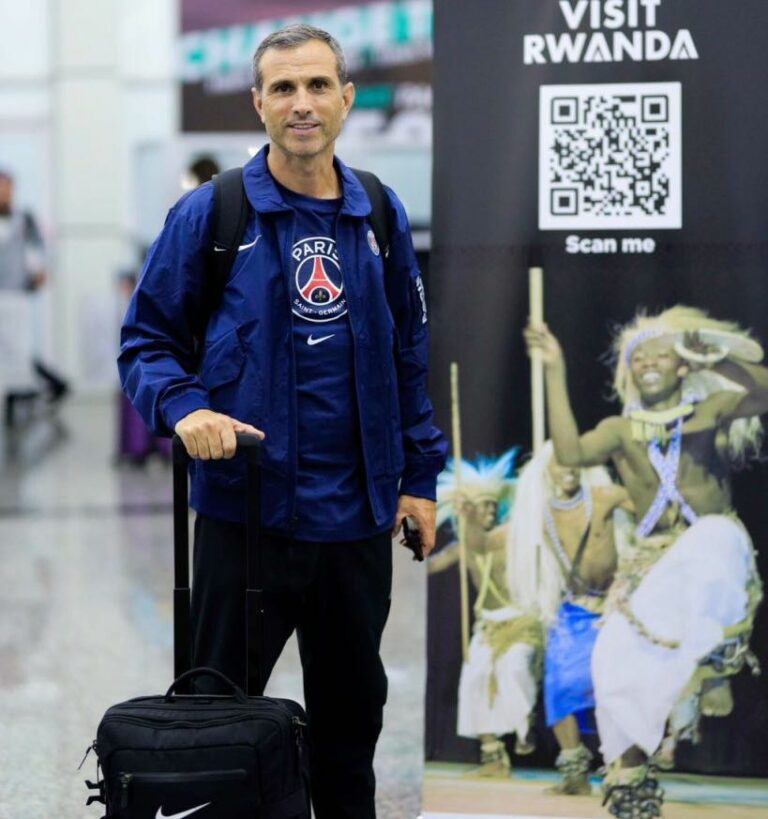 Paris Saint-Germain (PSG) Legend Pedro Pauleta will visit Rwanda from 26-29 May 2023 as part of a unique tourism promotion partnership between the club and Visit Rwanda.
During his time in Rwanda, Pauleta and his delegation, including four French media, will explore and immerse themselves in Rwanda's vibrant culture and captivating tourist attractions.
Pedro Pauleta, a former Portugal and Paris Saint-Germain FC striker, is one of PSG's all-time leading scorers and a fan favourite.
While in Rwanda, Pauleta will also visit the PSG Academy in Rwanda located at the Huye District, Southern Province and join a training session with academy players. The PSG Academy trains future talents and encourages young Rwandans to pursue football as a professional career. Pedro will be joined in Huye by Nadia Benmokhtar, Head of Paris Saint-Germain Academy & Esport (International).
During his stay in Rwanda, the PSG legend will learn about Rwanda's history and enjoy iconic attractions and experiences, including:
. Kigali Genocide Memorial
. Basketball Africa League Final at the BK Arena
. PSG Academy in Rwanda- Huye District, Southern Province
. Gorilla trekking in Volcanoes National Park
. Culinary and art experiences
Through the Visit Rwanda campaign, the Rwanda Development Board is working with Paris Saint-Germain to showcase the country as a premier tourism and investment destination in Africa and promote Rwandan tea and coffee. Rwanda and Paris Saint-Germain recently extended their partnership until 2025 after a fruitful initial three-year collaboration. (End)