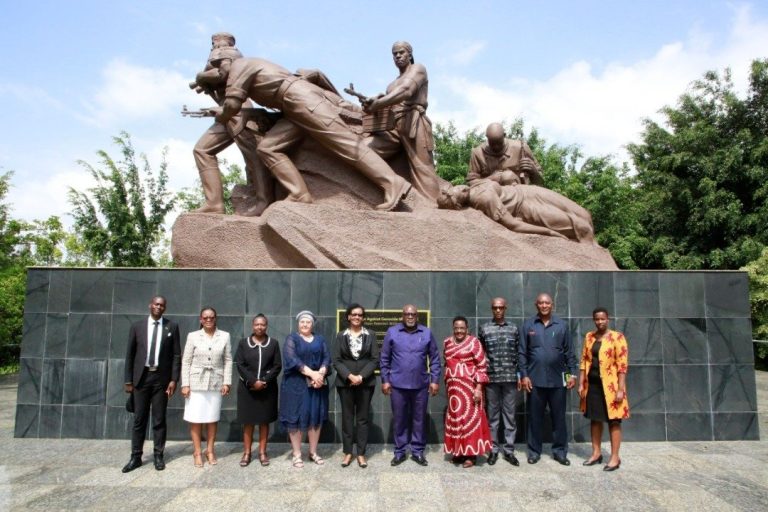 Namibian MPs at at the Museum of the Campaign against Genocide
The Speaker of the Chamber of Deputies, Mukabalisa Donatille, with Deputy Speakers Edda Mukabagwiza and Sheikh M. Fazil interacted with members of the Standing Committee on Information, Communication, Technology and Innovation in the Parliament of Namibia. They are in Rwanda for a benchmarking study.
The Committee Chairperson Hon Modestus Amutse pointed out that they want to learn from Rwanda's success in ICT, especially in the education sector, to know how women, people with disabilities, and youth representatives are elected, and how Rwanda Parliament worked during Covid-19 outbreak.
The delegation also had an opportunity to carry out a tour at the Museum of the Campaign against Genocide located in Rwanda Parliament Building where they learnt Rwandan experience of patriotism and resilience. (End)